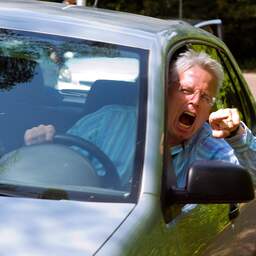 ---
Aug 10, 2023 at 7:12 AM Update: 9 minutes ago
More and more people are caught driving without a valid driver's license or license plate. In the past six months, no traffic crime has increased in number faster.
This is evident from an analysis by the ANP. Among other things, "less willingness to comply with traffic rules" explains the increase, the police say.
The police register all crimes in which someone is behind the wheel without proper papers or permission. This category includes driving without a valid driver's license and driving with a false license plate. In the first half of 2023, the police counted more than 6,400 such violations.
The rise has been going on for some time. In the first six months of 2013, about 2,600 such crimes were registered on the road, in 2019 there were almost 3,700.
Police can't check more often
The police did not check more often, says a spokesman. However, the number of vehicles with a license plate is increasing. "The police therefore see the increase in the number of vehicles on the road as an explanation on the one hand, while at the same time violations are more common."
During the corona pandemic – in 2020, 2021 and 2022 – the number of people who drove around without a valid driver's license or license plates and were caught by the police also increased. And that while there were a lot fewer cars on the road due to measures such as the advice to work from home.
The spokesperson explains that in 2020 and 2021 there was a temporary increase in, among other things, the number of street races and the number of people who took to the road without a driver's license. "Fewer drivers therefore committed more or different types of violations."
'People look at authority very differently'
According to traffic psychologist and teacher at the police academy Matthijs Dicke, research into the exact cause of the increase in the number of traffic violations is lacking. "The most obvious thought is: the view of authority is changing, people think more individualistically." This could mean, for example, that fewer people find it a problem to go on the road without a driving licence.
According to Dicke, traffic has been becoming less safe for years. People who drive around without a valid driver's license or license plate may also find it less necessary to comply with other rules, such as a speed limit. "Something really needs to be done about this. But that starts with a good understanding of where the danger lies."
---
---