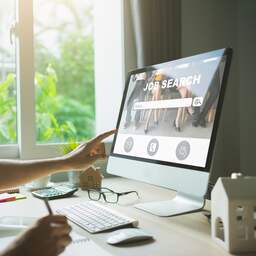 ---
01 Aug 2023 at 05:03
Employees hardly have anything to fear if they openly indicate that they are looking for another job. Many companies have great difficulty in attracting and retaining people due to the shortage of personnel. And that creates different relationships in the labor market.
Companies are doing everything they can to retain people because of the tight labor market. Even if employees indicate that they want to leave. Then both parties increasingly sit around the table to look at a higher salary, a different position or opportunities for growth.
"Employers have a greater need for transparency. If an employee indicates that he has applied elsewhere, they want to see if they can keep someone by changing something in the company," says Ton Wilthagen, professor of the labor market at Tilburg University.
"It can sometimes be something small, such as a salary increase of 100 euros per month. But the atmosphere and training opportunities are also very important nowadays, especially for younger employees. In times of shortage you cannot just let a good driver go, then not the next train."
At business service provider Proud Experts from Nijmegen, transparency is of paramount importance. The open culture is one of the most important spearheads for retaining people, says CEO Michiel Koopman.
"We want to be able to discuss everything with our people. It can be about a higher salary, the situation on the work floor or the possibility to grow into, for example, a position as a team leader. If we really can't keep someone, we just guide them another job."
A turning point in the labor market
According to Stan Snijders, Benelux director at job site Indeed, employees have always been afraid to openly indicate that they are looking for another job. "But that is no longer necessary. It is important for a company to know how someone is in the competition. Then, for example, they can look for a good replacement. It is a matter of trust."
The tight labor market in our country remains a cause for concern. More than 3.3 million workers have a job for which no replacement is available. In total, there are currently 450,000 vacancies in various sectors.
Professor Wilthagen therefore speaks of a turning point in the labor market. Workers get more power because of the tightness. "Previously, a file was built up if a company wanted to get rid of an employee. But the relationship has now been completely reversed. Employees are no longer afraid to change jobs. They are not worried that they will then sit at home for three years or going from flex to flex contract. The tide has turned."
---
---