It's been a while since the brave Spy Kids had to save the world for the fourth and last time. In 2021 it became clear that a reboot was coming, Spy Kids: Armageddon (2023), with Spy Kids director Robert Rodriguez once again at the helm. Today, provider Netflix comes with happy release news.
Computervirus
In Armageddon, the children of the world's top secret agents accidentally allow a game developer to unleash a dangerous computer virus. The virus allows him to control all technology. The children have no choice but to become secret agents themselves in order to save their parents and the world.
New poster kids
In the playful reboot no more Antonio Banderas (or Jessica Alba), but Zachary Levi (Shazam! (2019)) in Gina Rodriguez (Jane the Virgin (2014–2019)). They play the parents, Nora and Terrence Terrez, while Connor Esterson (Tony) and Everly Carganilla (Patty) are the new poster children.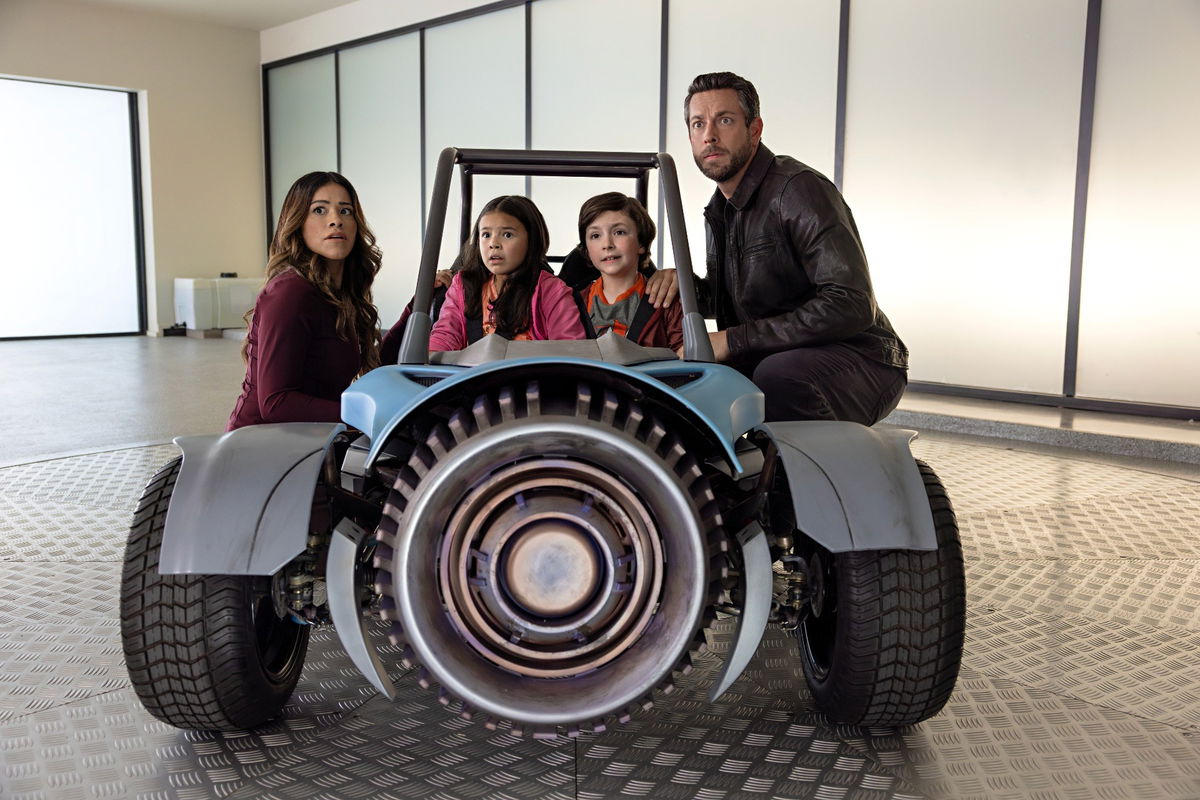 Still 'Spy Kids: Armageddon' via Netflix/Robert Rodriguez
In the newly released announcement trailer, the family is introduced and you can also see when the reboot appears on Netflix:
Put Spy Kids: Armageddon on your watch list and be there 22 september quickly when the film can be streamed.
Beeld: Still 'Spy Kids: Armageddon' via Netflix/Robert Rodriguez
---