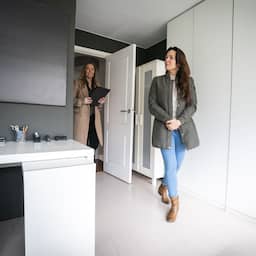 The average WOZ value of a house was 369,000 euros at the beginning of this year. That is 16.4 percent more than a year earlier and the highest value ever.
The WOZ value rose the most in the municipality of Lelystad, Statistics Netherlands reported on Thursday. At 26.3 percent, the average WOZ value of homes increased most in relative terms in Lelystad. The average value there went to 327,000 euros per home.
In the province of Flevoland, the average WOZ value rose the most of all provinces by 19.2 percent to 348,000 euros per home. Of the four major cities, the average WOZ value increased the most in Amsterdam at 19.1 percent, followed by the municipality of Utrecht at 17.6 percent.
At 932,000 euros, homes in the municipality of Bloemendaal have the highest WOZ value in the Netherlands, in Pekela the lowest (194,000 euros). North Holland has the highest average WOZ value of all provinces (461,000 euros). The province of Groningen is the lowest with 268,000 euros.
---
---