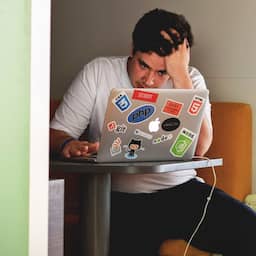 ---
July 11, 2023 at 11:59 p.m
People who undesirably distribute personal data to intimidate someone can be punished for this from 1 January 2024. A bill on this phenomenon – doxing – was adopted on the last meeting day of the Senate before the summer holidays.
Perpetrators risk a prison sentence of up to two years or a fine of up to 22,500 euros, according to the law. When doxing people with certain professions, the punishment is increased.
In recent years it has become increasingly common for malicious parties to publish private addresses, telephone numbers or data or photos of family or children, for example. This can be done through chat groups on the internet and social media.
For example, it happens that an ex-partner takes revenge by putting sensitive data on the internet. But others such as politicians, scientists, journalists and police officers also suffer from it. The maximum sentence will be increased by a third if people with these professions are doxed, because they are also hindered in their work or start to feel unsafe.
Distribution of sexual images is now also punishable by law
If the data is made public, criminals or activists can frighten those involved, visit them at home and cause a nuisance or hinder them in their daily lives. According to Justice Minister Dilan Yesilgöz, doxing is "really unacceptable". According to her, this is a serious invasion of the victims' privacy.
The bill has been in preparation since 2021, including at the request of the House of Representatives, which adopted the bill in February. Many intimidating behavior such as threats or stalking are already punishable by law. But harassment through the disclosure of personal data could not be properly tackled under criminal law.
The unwanted publication or distribution of sexually tinted images will be covered by another law, the Sexual Offenses Act. This law was recently passed by the House of Representatives and regulates the criminal offense of involuntary sex.
---
---