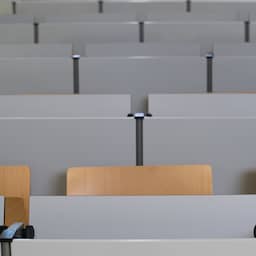 The Dutch Data Protection Authority (AP) is conducting an investigation into the Education Executive Agency (DUO). The reason for this is reports about abuses in the fraud control of students living away from home, which is said to be discriminatory.
It is the first time in the history of the AP that it is investigating DUO. The investigation started this week. The authority has already physically visited DUO.
The reason for this is research by research platform Investico and NOS op 3. They wrote that students with a migration background are more often accused of cheating. A system that inspectors used to determine who to examine disproportionately pointed to students with a migration background.
Minister of Education Robbert Dijkgraaf suspended the DUO system until he had more clarity about how it works. For example, he wants to know how the fraud system came about.
Dijkgraaf also wants it to be clear whether this system could lead to discrimination and, if so, what damage it has caused. It must also be clarified why the abuses only came to light after media coverage. It is not clear how long the investigation will take.
---
---