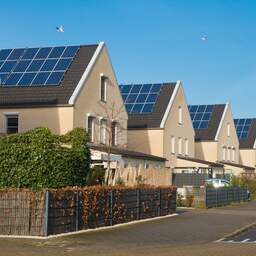 ---
Jul 03, 2023 at 5:56 PMUpdate: 6 hours ago
At least tens of thousands of Dutch people with solar panels were disappointed on Sunday. The price of electricity fell below zero, so they had to pay to feed the energy they do not use back to the grid. That bill could amount to a few tens.
These are households with a dynamic energy contract. They pay a different price every day for the electricity they use. This is based on a market price that is different every day.
But if you have solar panels, you can generate more electricity than you use yourself. You can 'sell' this excess power to the power grid. You get a certain price for that and that is also different every day.
But if the supply of power exceeds the demand, the market price can turn negative. That was the case on Sunday. Then the strange situation arises that if you have a dynamic energy contract, you get money when you use electricity and have to pay money when you supply electricity to the grid.
At one point on Sunday, the rate even dropped below -0.40 euros per kilowatt hour. If you feed 10 kilowatt hours back to the grid, for example, that will cost you 4 euros. For others, the bill went even further.
It is estimated that at least tens of thousands of Dutch people have a dynamic contract and solar panels on their roof, thinks Frank Breukelman of solar panel specialist Zonneplan. He recommends turning off the solar panels at such a time.
Negative electricity prices are becoming more and more common. For example, in the first half of this year there were already more hours with an electricity price below zero than in the whole of last year. This will probably only happen more often in the coming years. This is due to the construction of additional wind turbines and solar parks and because homeowners are installing even more panels on their roofs.
---
---