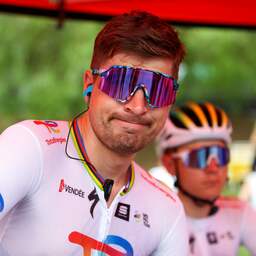 ---
28 Jun 2023 at 23:13
For years, Peter Sagan was one of the greatest sprinters in the peloton, but his head no longer seems to be completely focused on the race. In May, the Slovenian was arrested on his scooter with too much alcohol in his blood.
Sagan was stopped a month and a half ago in his hometown of Monte Carlo because he made strange maneuvers. An alcohol test showed that he had 3.34 promille alcohol in his body, about seven times as much as is allowed in the Netherlands.
In court, 33-year-old Sagan stated that he had been out until 3 a.m. and got on his scooter after five hours of sleep. The sprinter was sentenced on Wednesday to a fine, a driving ban and a suspended prison sentence.
Sagan, who had to appear in court in 2021 due to drunkenness, apologized via social media. "I am very sorry that I screwed up in a moment of weakness," said the three-time world champion.
"I want to apologize to my family, my friends, my team, our sponsors and everyone who has supported me. I am learning from these mistakes to become a better person in the future."
Sagan stands for last Tour participation
Sagan's conviction comes a few days before the last Tour de France participation of the veteran, who has celebrated few successes in recent years. He booked his last victory more than a year ago in the Slovak championship.
Sagan has already participated in the Tour fourteen times in his career. In France he won no fewer than twelve stages, the last of which was four years ago. He also took home the green points jersey seven times.
After this season, Sagan will put an end to his career. His last Tour starts on Saturday with a ride to and from Bilbao.
---
---