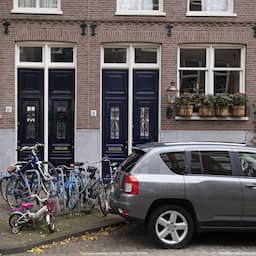 By our economics editors
---
21 Jun 2023 at 16:18
This year, nearly 600,000 homeowners objected to the WOZ value determined by the municipality. That is almost three times as many as last year. If the homeowners get the home value down in this way, they also pay less in local taxes.
The WOZ decision that homeowners received at the beginning of 2023 is based on the home value at the beginning of 2022.
"At that time, the housing market was still on the rise and as a result, the WOZ value of a home was on average 17 percent higher this year than last year," the Valuation Chamber said.
But since the summer of 2022, house prices have been falling. Partly because of this, the number of objections is so high this year.
Advertising campaigns by objection agencies also played a role. About half of the objections were submitted through such an agency.
Not so many WOZ objections have been submitted since 2001
The last time so many objections were made was in 2001, when the WOZ values ​​had risen by an average of 50 percent. Municipalities have until the end of the year to handle the objections.
"Due to the large number, not all municipalities are expected to be able to handle the objections within that period," says the Valuation Chamber.
Of the objections submitted in 2022, the WOZ value has been reduced in about a third.
With many local taxes, such as property tax (OZB), you pay a percentage of your WOZ value. The lower it is, the less tax you pay. This can save hundreds of euros per year.
The WOZ value also determines the amount of the notional rental value. That amount in turn affects income tax and inheritance tax if you inherit a house.
---
---