After years of unsuccessful attempts, Manchester City finally wants to grab 'the king of the cups' on Saturday. Also the Champions League, now that the English title and the FA Cup are already in. Nathan Ake is confident. "But there is no one with us who underestimates Internazionale."
This article is from AD. Every day a selection of the best articles from the newspapers and magazines appears on NU.nl. You can read more about that here.
It's about Pep Guardiola. Of course it is about the Spanish trainer of Manchester City, who is already close to conquering the Champions League. Nathan Aké can now dream the question: what makes Guardiola so special? The 28-year-old from The Hague seems to shrug his shoulders before answering. "The best manager in the world, I think," says the defender. "Tactically he is so strong. He always puts his teams down very well. And he often explains the things he wants to say the old-fashioned way with the board and the magnets, right?
"Other times he adds images again. We always know exactly what to expect from an opponent and what to do in return. We often just practice that with eleven against eleven on the training field. I have often told you that you if you train just under Guardiola, at least that's how I experienced it, you often have to think about what you're doing. I'm stepping through now, but is that what I should do? That idea. But over time it becomes automatic. That's where I am now. Then it sometimes almost goes without saying, apart from the fact that you have to give it your all every game to achieve something, of course. "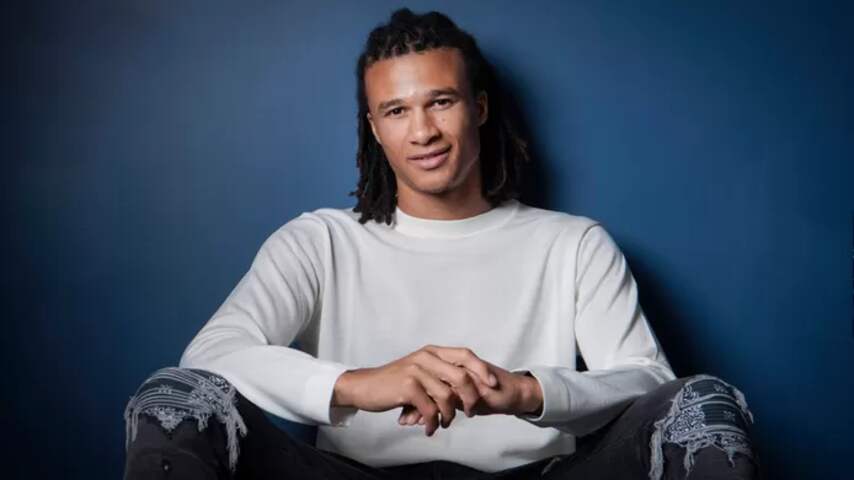 Nathan Aké can win the Champions League with Manchester City on Saturday. Photo: Paul Cooper
That will be no different on Saturday evening at the Atatürk Olympic Stadium in Istanbul. In Turkey, Manchester City meets the clever Internazionale and pretty much the whole world sees the English national champion as the top favourite. "But it doesn't work that way in finals at all," says Aké, who as a young player with Chelsea already won the Europa League in 2013, although he remained on the reserve bench during the final battle against Benfica in Amsterdam. "Inter is just a very strong team. We've all seen how they knocked out AC Milan, Benfica and FC Porto. And in the group stage Barcelona, ​​while Bayern Munich was also in that group. Inter knows as well as we do what to do do to be successful.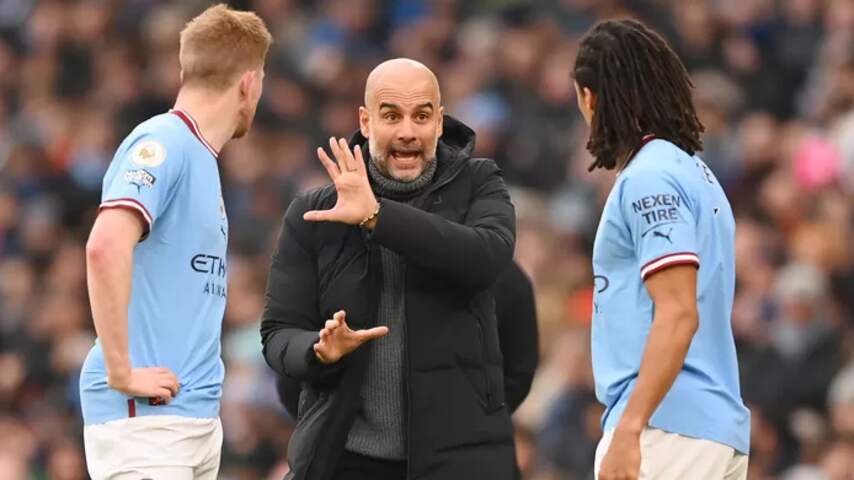 Nathan Aké and Kevin De Bruyne listen to Pep Guardiola's directions. Photo: Getty Images
"I think it's great that Denzel Dumfries and Stefan de Vrij are also in the final. Isn't it nice that three internationals from Orange compete for the biggest prize of the season? 'Dumpie' that covers the entire right side. Stefan who already plays in Italy for a long time. Only at least one of us will soon come to Zeist grumpy for the final round of the Nations League. But yes, that is football. That also includes disappointment. I often have contact with Dumfries and De Vrij. And after the "We also congratulated each other in the semi-finals. In the run-up to such a final, you leave each other alone. We'll see each other in the stadium."
Aké can still remember the feeling he had in December, when the Dutch lost against the Argentinians at the World Cup in Qatar after a compelling and unfriendly game. And if he loses it for a while, there is always clubmate Julián Álvarez to refresh his memory. "When we are in the gym, he sometimes puts on that song that all those Argentinians sang there," says Aké. Muchachos, ahora nos volvimos a ilusionar, 'Boys, now we are dreaming again'. "I can laugh about that. Of course, we were very close to the semi-finals, but Argentina won the World Cup. And Álvarez is a great boy. And a great striker."
But with the phenomenon Erling Haaland ahead of him in the pecking order, a basic place is rare for the Argentinian. "We have a wide selection, everyone can play," says Aké. "I suffered a hamstring injury, but I am very happy that I was back in the weeks of the finals. First in the last game of the Premier League. Saturday at the FA Cup final against Manchester United. That also felt for hear me as a main prize. Okay, I came in, but I've played a lot this season. I just got injured at the wrong time."
That can also cost him a basic place on Saturday. "That remains to be seen. Yes, I think it is the biggest competition in my career to date. This prize, everyone wants to win it. Two years ago we were close, but then Chelsea won. Last season we reached the semi-final, let's hope we can finish it now. I don't really know if there is a lot about that in the media in the run-up. We are not working on that at all. It is not easy to win the Champions League , everyone knows that."
On the couch with parents and brother
As a child, Aké always watched the finals for the most prestigious cup in Europe. "On the couch at home with my brother and parents," he says. "When I was little, I was only allowed to see the first half. But when it was exciting, you stretched it as long as possible. Of course I remember the strong Real Madrid in recent years. That final against Atlético Madrid that they almost lost . But also Virgil van Dijk and Georginio Wijnaldum, who won against Spurs. It's just great to watch a final like that, let alone play it. For us, it was great to also win the FA Cup final. Normally you have to wait two weeks after the competition for the final of the Champions League. And then you drop a bit in intensity. That was not the case now, we went full steam ahead. We know that we can write history. Here we go we for."
With a team that is sometimes referred to as the best English club team ever. Although, also according to Aké, that is difficult to compare with teams from other eras. "But the appreciation for the football we play is great and that feels like a compliment. We won the Premier League and believe me, it's not easy. And that's not winning the Champions League either. No one with us underestimates Inter, there is no question of that. We will have to be really good to take this prize."
Nathan Aké with Stefan de Vrij at the Dutch national team. Photo: Pim Ras Photography
Aké and De Vrij, the pianists of Orange
Ake has a special click with Stefan de Vrij. The defenders of the Dutch national team (although De Vrij was not called up for the Nations League Final Four this month) found each other during the first corona lockdown, because they took up the same musical hobby. "Stefan and I started playing the piano when we had a lot more free time," says Aké. "I taught myself through an app. And I still play, a few times a week. Not anymore, otherwise my wife will go crazy, haha. Stefan and I both play songs by the Italian Ludovico Einaudi. At Manchester City I also played once. When we played against Borussia Dortmund, in the players' hotel. There was a piano and I just started playing. And I also played with the Dutch team, but I don't like it when many eyes are on me I also played at my father's funeral. I found that really difficult. All those eyes on you. My hands start to shake. Playing football doesn't bother me, playing the piano is different."
---
---