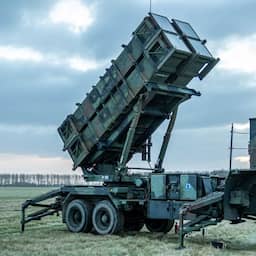 ---
Jun 09, 2023 at 5:39 PMUpdate: 8 hours ago
The United States will announce a new aid package for Ukraine on Friday. The ammunition, air defense systems and other assets are worth 2.1 billion dollars (1.95 billion euros).
The package is the latest in a series of aid packages for Ukraine, the US Department of Defense reports.
The package includes additional ammunition for Patriot air defense systems. That system can, among other things, disable helicopters, planes and missiles from the ground.
Other air defense systems and missiles have also been added. It also concerns artillery shells, laser-guided missile system munitions and support for training and maintenance, the ministry said in a statement.
Get notified of new messagesStay informed with notifications
Time of delivery not yet known
The US military says the new package is "a testament to US unwavering support for Ukraine". This applies to both "immediate needs on the battlefield and longer-term security assistance".
Funds from the Ukraine Security Assistance Initiative (USAI) are used to purchase the aid package. That fund makes it possible to buy weapons instead of getting them from our own American stocks.
The delivery of the weapons is therefore dependent on the availability and the time it takes to make the weapons. So it is not yet known when the aid package will arrive in Ukraine.
Get notified when we post background piecesStay up to date with notifications
---
---