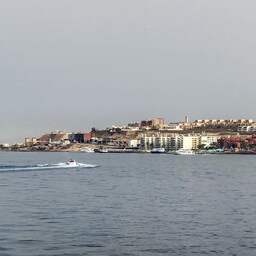 A Russian man died on Thursday after being attacked by a shark in Egypt's Red Sea.
The Russian was bitten to death by a tiger shark, near the eastern resort of Hurghada. According to the Russian news agency TASS, the twenty-something lived permanently in the African country. So he was not a tourist.
Images show how the shark swam circles around the man. After the attack, the Russian screamed for help. Then he disappeared under water. The shark's fin surfaced a few more times, but there was nothing to see except for some splashes. A boat with help arrived too late.
An area of ​​more than 70 kilometers wide has been cordoned off and a swimming and water sports ban has been announced. The shark has been caught by authorities and is being investigated.
Shark attacks are rare in the Red Sea. But last year, two deadly shark attacks occurred in quick succession. An Austrian and a Romanian tourist were killed.
---
---