By our economics editors
---
09 Jun 2023 at 10:08
A boy who, among other things, licked a soy bottle in a Japanese restaurant and had his action filmed, can expect a hefty bill. Sushi chain Sushiro is demanding substantial compensation from the 'sushi terrorist' for the declining turnover.
The sushi chain says it has lost more than 4 tons of turnover since the incident in January. The number of customers at the restaurant declined after footage of the sushi licker went viral. The parent company would also have suffered a loss.
The video shows the boy licking a bottle of soy sauce and a teacup, which he then puts back on a shelf. He also smears his spit on a plate of sushi that was meant for other guests.
The boy says he regrets his action. His lawyer states that his client only wanted to share the video with friends and that it was not his intention that it would be distributed further. The lawyer also finds it impossible to prove that the declining turnover is the result of the unpleasantness at the table.
Sushiro disagrees. The company says it can claim additional compensation of 90 million yen (about 600,000 euros). For example, the chain is said to have placed plastic barriers at more than six hundred restaurants to prevent guests from touching each other's food, reports the Japanese news agency Kyodo News.
The Japanese hospitality industry saw a brief uptick in people licking food and filming their action at the beginning of this year. Several arrests have since been made.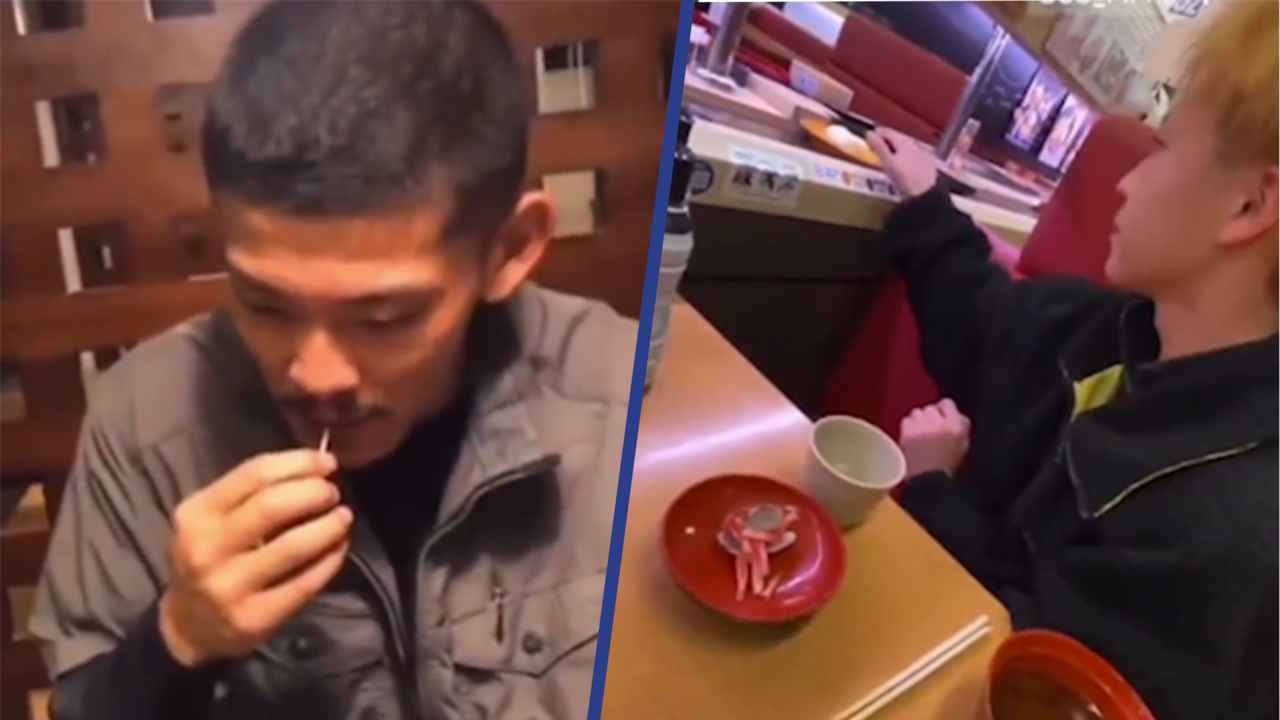 0:39 Play button
---
---