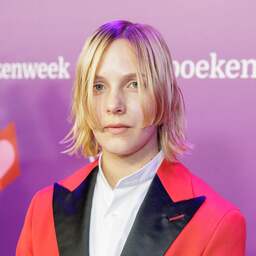 The evening is discomfort, the successful debut novel by Marieke Lucas Rijneveld, can be seen in theaters soon. The leading role of the piece is played by Jip Smit.
The performance can be seen in Dutch theaters from September 22, 2024 to January 24, 2025. The premiere is on October 12 in Stadsschouwburg Haarlem. Tickets are on sale immediately.
The evening is discomfort (2018) is one of the best-selling Dutch books with 270,000 copies sold. The book tells the story of Jas (Jip Smit), who grows up in a strictly reformed farming family. The family is disrupted when Jas' brother suddenly dies.
In 2020 Rijneveld won the prestigious International Booker Prize for his debut. 27 editions have now been published and the translation rights have been sold to 39 countries. Rijneveld's book My dear favorite has already been translated into a theater performance by International Theater Amsterdam (ITA).
Last week, 32-year-old Smit was nominated for the Theo d'Or 2023, the stage award for the best female lead, for her role in Motherland. She will share the stage of The evening is discomfort with her twin sister Imke Smit, Aus Greidanus jr., Marijn Klaver, Anne Lamsvelt and Paulien Foest.
---
---