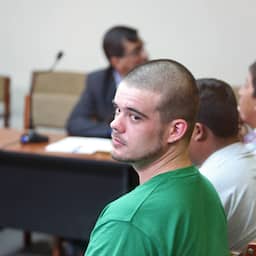 Joran van der Sloot is temporarily extradited to the United States. The Supreme Court in Peru reports on Twitter that the 35-year-old Dutchman will be handed over to agents of the American FBI on Thursday.
The main suspect in the 2005 disappearance case of American teenager Natalee Holloway tried unsuccessfully to challenge his extradition.
Van der Sloot is serving a 28-year prison sentence in Peru for the murder of Peruvian Stephany Flores in 2010. He has been charged with fraud and extortion in the United States.
According to the American Public Prosecution Service, in 2010, just before he went to Peru, he accepted $ 25,000 (more than 20,000 euros at the time) in cash from Holloway's family. In exchange, he would lead them to Natalee's body. Van der Sloot was last seen with the eighteen-year-old girl before she disappeared during a school trip in Aruba.
After the trial in the US, he must return to Peru to serve the remainder of his sentence.
---
---