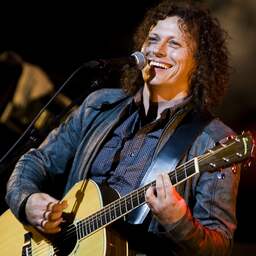 The hit In Nije Dei by the Frisian band De Kast has been translated into Papiamentu for a special performance about the Dutch slavery past.
The song can be heard in the new performance Un Dia Nobo, which can be seen from 16 June in Het Princessehof in Leeuwarden. The performance was developed in the context of Ketikoti and the commemoration of the abolition of slavery on July 1.
The play is about Leeuwarden's role in the slavery past and how it will still affect Frisian society in 2023. The leading roles in the performance are played by Yuli Minguel and Hiske Oosterwijk.
The song In Nije Dei was released in 1997 and is considered the biggest hit of the Frisian band De Kast by singer Syb van der Ploeg. The song is high in the Top 2000 of NPO Radio 2 almost every year.
---
---