---
06 Jun 2023 at 19:22
Chinese snooker players Liang Wenbo and Li Hang were suspended for life on Tuesday for their role in the match-fixing scandal. The other eight players involved received a long-term suspension from the international snooker association WPBSA.
All ten players were already suspended from the World Snooker Tour. They were charged with match fixing, approaching players to manipulate matches and betting on snooker.
Liang is seen as the linchpin of the scandal. He was the first to be suspended last October and is now accused of match fixing and inciting his compatriots to do so. Li is also guilty of this, according to the WPBSA.
Yan Bingtao, who won the Masters in 2021, has been suspended for five years. Zhao Xintong, who was the strongest at the UK Championship last year, had to serve a twenty-month suspension.
Lu Ning, Zhao Jianbo, Chang Bingyu, Bai Langning, Chen Zifan and Zhang Jiankang will also be out of action for at least two years.
"This has been a very complicated matter," said WPBSA chairman Jason Ferguson on the snooker federation's website. "It was heartbreaking to see some young, talented players breaking the WPBSA Code of Conduct due to pressure from two experienced players.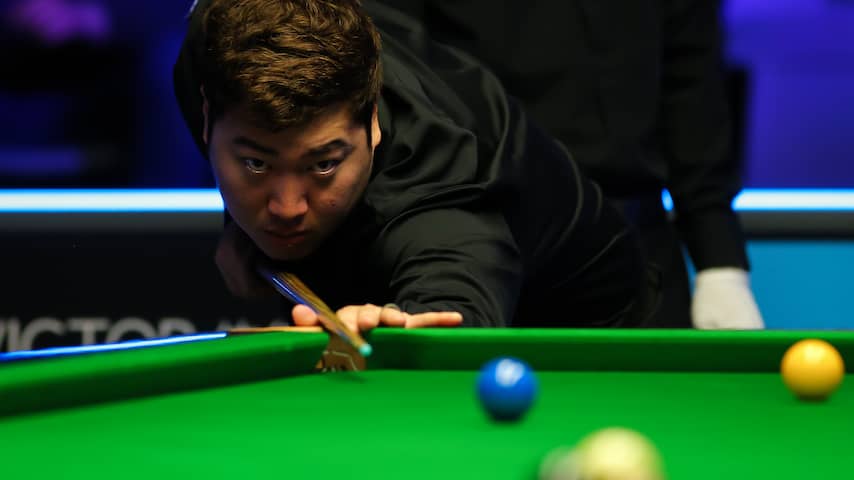 Yan Bingtao won the 2021 Masters.Photo: Getty Images
---
---