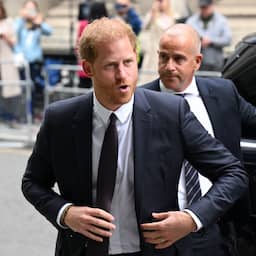 ---
06 Jun 2023 at 13:40
The tabloid press has regularly eavesdropped on Prince Harry's private telephone conversations. The British prince declared this on Tuesday in the case against the publisher of the tabloid The Mirror.
These are conversations in which the prince spoke with, for example, his girlfriend or family, or conversations about his security.
Harry got his first phone when he went to Eton boarding school. The prince was unaware that he was being tapped and so often used the phone for private conversations.
Afterwards, he recognizes signals that indicated that his phone was hacked. For example, he did not always receive notifications of a new voicemail. He also received notifications of a new voicemail if he had already listened to the message.
'I acted like the man from the tabloid articles'
The tabloid press wrote articles based on the overheard conversations. The Duke of Sussex says that in his teens and twenties he tended to act like the man portrayed by the press in those reports.
"It was a downward spiral, with the tabloids constantly trying to get me, a 'damaged' young man, to do something stupid that would make a good story and sell a lot of newspapers," he said Tuesday.
Harry, who regularly criticizes the tabloid press, called gossip journalists to account during the testimony. "How much more blood will stain their typing fingers before someone puts an end to this madness?" the prince wondered.
For the first time in 130 years, a royal is heard in the case
Prince Harry accuses Mirror Group Newspapers of illegally collecting information. That would have happened between 1996 and 2011. The publisher previously admitted to hacking phones, but denies having done this to Harry.
The prince demands compensation. It is the first time in more than 130 years that a British royal has been publicly heard in a court case.
Harry's brother William brought a similar case against News Group Newspapers. In that case it did not come to a testimony, because William settled with the publisher.
---
---