---
Jun 06, 2023 at 06:53Update: 14 minutes ago
A dam near the Russian-controlled Ukrainian town of Nova Kakhovka has collapsed. Residents are evacuated.
Water flows from a water reservoir to the Dnipro River and towards the Black Sea, Ukraine and Russia's state news agency TASS confirm. The dam is located about 60 kilometers east of the city of Kherson. According to the governor of southern Kherson region, the water could rise "to critical height" within hours.
It is unclear what caused the dam to collapse and who is responsible. Both Ukraine and Russia claim that the opposing side blew up the dam. Both parties say they have seen explosions. Not only the dam would have blown up, but also the power station next to it.
There are fears of flooding, which could exacerbate the country's energy problems.
Ukrainian police are evacuating residents of the area that may be flooded. 16,000 to 22,000 people live there. Everyone in the danger zone must also disconnect all electrical equipment due to the rapidly rising water.
Get notified of new messagesStay informed with notifications
Also fear for water supply Crimea and nuclear power plant
The dam has a large reservoir that supplies water to the Zaporizhzhia Nuclear Power Plant and the Crimean peninsula, which was annexed by Russia in 2014. The water supply may be compromised.
As a result, the nuclear power plant may have to deal with lower water levels, while the power plant needs water to cool the nuclear reactors. Energoatom, the national nuclear energy company, reported at 8 a.m. on Tuesday that the situation is under control for the time being and that the nuclear power plant currently has enough cooling water.
The International Atomic Energy Agency (IAEA) says it is monitoring the situation, but also says there is "no immediate nuclear threat".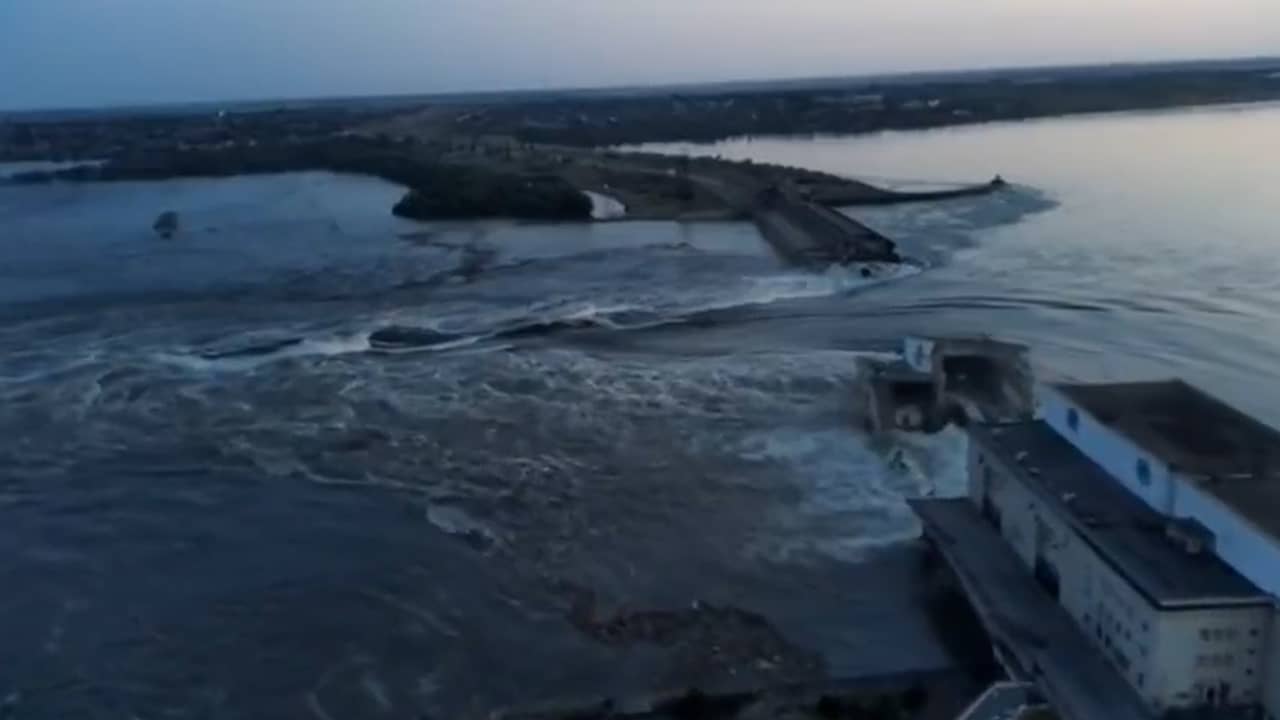 0:44 Play button
National Security Council meets for emergency meeting
Ukrainian President Volodymyr Zelensky has called an emergency meeting of the National Security Council to discuss the emergency.
Ukraine controls the area north of the Dnipro, but the area south of the river is in Russian hands.
Unfortunately, this content cannot be displayed. We do not have permission for the necessary cookies. Accept the cookies to view this content.
Change cookie settings
Get notified when we post background piecesStay up to date with notifications
---
---