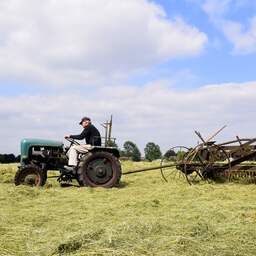 ---
Jun 04, 2023 at 05:46Update: 7 minutes ago
The sun is shining brightly today. But there are large temperature differences in the country, from 15 degrees on the coast to 24 degrees in the southeast.
In the northern and northwestern provinces, cloud fields will occur in the morning. As a result, the sun will occasionally disappear.
In the afternoon the sun shines in almost the entire country. There are at most a few cumulus clouds in the east.
The temperature varies greatly today. In the Wadden area it will only be 15 degrees. The west of the country will have to deal with 17 to 19 degrees and in the interior it will be another summer day with 21 to 24 degrees.
The wind is moderate in strength and comes from the north to northeast. At sea the wind can be strong.
In the evening the clouds disappear. It will be clear in the center and south of the country. The mercury drops to 6 to 10 degrees in the night on Monday.
Do you want to receive the weather report every day? Stay informed with notifications
View the full weather forecast for your location here. You will also always find the weather report at the top of the front page.
---
---