---
Jun 03, 2023 at 7:07 PMUpdate: 7 hours ago
Fifteen people have been killed in protests in Senegal. Supporters of opposition leader Ousmane Sonko took to the streets in several cities on Thursday after he was sentenced to two years in prison. They clashed with the police.
Sonko, 48, was accused of raping a woman who worked at a massage parlor in 2021. She was then twenty years old. He was also accused of threatening her with death. Sonko denies and says the allegations are politically motivated.
The judge acquitted Sonko of rape, but found him guilty of indecent behavior towards someone under the age of 21. Sonko's party PASTEF called on its supporters in a statement on Thursday to "cease all activities and take to the streets".
Protesters smashed windows in the capital Dakar and looted at least two gas stations. A supermarket was also set on fire.
Police surround Sonko house
Sonko himself was not in court when he was sentenced to prison. According to the justice minister, he could be arrested at any time and taken to prison. Police surround his house in Dakar.
At least nine people were killed on Thursday. Protests continued on Friday and six people were killed. On Saturday evening, peace seemed to have returned to Dakar, but tensions are still palpable. Social media in Senegal has been blocked in recent days due to the protests.
Sonko is one of the most important political opponents of President Macky Sall. Prior to his political career, he worked for the Senegalese tax authorities and exposed many corruption scandals.
In 2021, supporters of Sonko also took to the streets for several days because of the rape case against the opposition leader.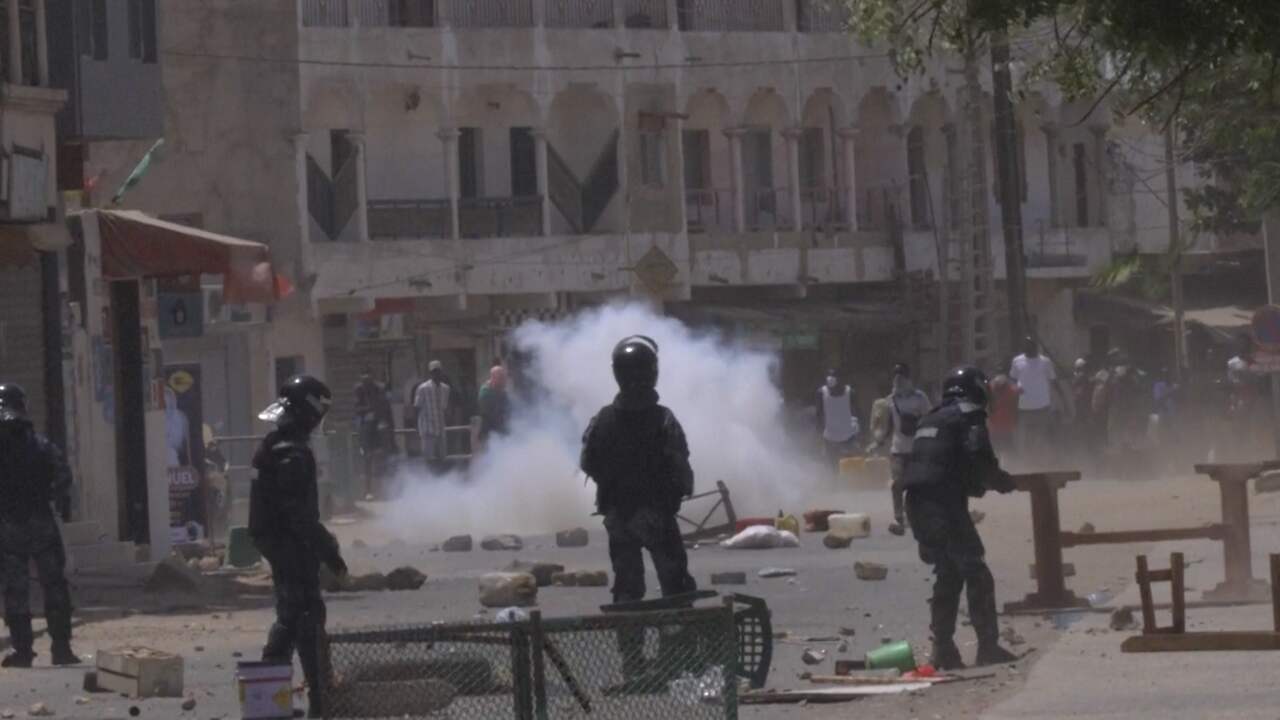 0:41 Play button
---
---