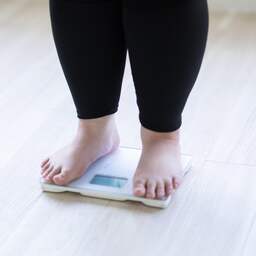 ---
02 Jun 2023 at 05:11 Update: 12 minutes ago
Five years ago, the government presented an ambitious National Prevention Agreement to tackle obesity. But the proportion of young adults with obesity remains high, as it turned out on Thursday. What's going wrong? And how could we solve the problem?
"The start of a movement", Prime Minister Mark Rutte called his ambitious plan at the end of 2018. Together with the business community and civil society organizations, the cabinet had drawn up guidelines to reduce not only obesity, but also smoking and problematic drinking.
But in recent years, the proportion of overweight young adults has only continued to increase: from 15 percent in 2015 to 25 percent in recent years.
Jaap Seidell, professor of nutrition at VU Amsterdam, understands that results are not forthcoming. "With its plans, the government is aiming for a change in mentality before 2040," he explains. "That is very far away. We do everything here in the Netherlands through poldering: small steps, not too many and too far-reaching. But that does not matter in this case. The government must dare to take bigger steps faster."
'Government must take control'
Seidell cites a reduction in VAT rates on fruit and vegetables as an example. That discussion in The Hague has been going on for years. And restrictions on marketing and advertising for unhealthy products were already being discussed in 2007.
"So far, it has been left to society itself," says the professor. "Supermarkets and companies do something, municipalities do something, the hospitality industry does something. No one really wants to be affected by changes. But there is no form of coercion. If the parties do not keep their promises, there is no one to call them to account. ."
According to the scientist, the government should steer this dossier much more quickly. "We have also signed up to UN agreements to ensure that the number of lifestyle diseases has decreased as early as 2030. We will not achieve those goals if the government does not take the lead. You cannot expect citizens to completely can bear that responsibility."
'Young people are influenced by candy marketing'
Maartje Poelman, associate professor of Consumption and Healthy Lifestyle at Wageningen University & Research, wholeheartedly agrees. "Attempts are made to explain which food would be healthier for us. But then you ignore the fact that we live in a society that is largely geared to the consumption of unhealthy things," she explains. "Healthy products are more expensive and you have to put in more effort."
Poelman cites marketing in supermarkets as an example: "80 percent of all offers are for foods that do not fit into the Wheel of Five in any way. The small investments in promoting healthy food that supermarkets are now making are dwarfed."
The associate professor points to research into food advertising. "It is impossible to underestimate the impact of online marketing on young people," she says. "You could say: eating healthy is important! But that has little effect if you are bombarded all day long with promotional images and texts for unhealthy products. This system will only change if the government does something. Not if the companies take the lead in this."
'Account goes to the young people again'
Professor Seidell adds that it does not help that poverty in the Netherlands continues to increase and prices continue to rise. "It's already difficult for many people to think about how to make ends meet this week," he says. "They have other things on their mind than thinking about the long-term consequences of poor nutrition."
He emphasizes that while so much is at stake. And not just on an individual level. "Healthcare costs in the Netherlands are rising, partly because the number of chronic diseases continues to increase: obesity, diabetes, cardiovascular disease. Minister Ernst Kuipers of Public Health insists that this trend must be stopped. So the government is also really of sensed the urgency."
Poelman also emphasizes that it is a political choice not to work on this anymore. "It's the same as with nitrogen emissions and climate change," she sighs. "The bill is passed on again, we saddle our next generation with the problems. I understand that there is resistance from the business community to reduce advertising, for example. But without that kind of action, healthy living will not become a permanent part of our society."
The health scientist rejects the argument that the government should always let citizens choose for themselves. "Due to the offer and advertisements, people are now being patronized in the other direction," she says. "I am not in favor of banning, but at least make sure that half of all advertisements highlight healthy food. That would already create a fairer playing field to give citizens the opportunity to make a healthier choice."
We are curious about your opinion on this article. Click here to leave your feedback in a short one-minute questionnaire.
Get notifications on new messagesStay up to date with notifications
---
---