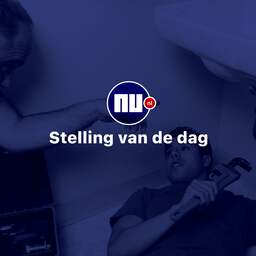 On NU.nl you will find a statement that fits the news every day. The tightness on the labor market will continue in the coming years. There is a great need for professionals from secondary vocational education, such as plumbers. That is why the statement today is: After the learning trajectory of craft work, you should get an intermediate vocational education diploma. That would be an alternative to going to school. Cast your vote and join the discussion.
Can't find the comments? Click on the button with the word 'comments' above or below this post to go to the comments. You can leave your reaction or comment there. Or click here to go directly to the comments.
Did you find this article via Net In? You can find similar documents every day via the NUjij button at the bottom of your app.
---
---