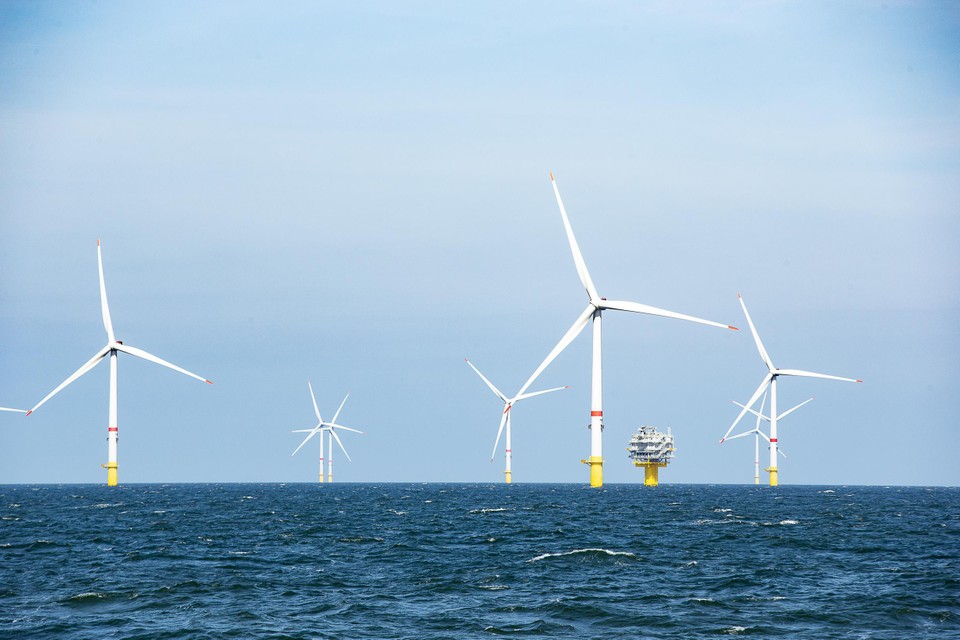 Due to an adjustment to the support mechanism for offshore wind farms, the five youngest wind farms must repay support to the government. Minister of Energy Tinne Van der Straeten (Green) estimates that approximately 190 million euros will end up in the state coffers this year. So reports De Tijd on Friday.
Source: BELGIUM
Today at 05:37
At the end of last year, the government introduced the amendment to the law, which now comes into force. The support mechanism works in two directions, a so-called 2-sided contract for difference. This means that the government supports parks when prices are very low and they are no longer profitable, for example when there is too much electricity production and wind turbines have to be shut down. If prices rise above a certain level so that excess profits are made, they automatically flow back to the government. According to Van der Straeten, this would yield 190 million euros this year.
The system applies to the most recent five wind farms, which started supplying power after 2017. They have a variable support mechanism based on the fixed reference price for electricity, the so-called LCOE. This makes it possible that profits can be made and that they can also be "irresponsibly high" in special times. Hence the capital gains tax.
The four previously built parks (C-Power, Belwind, Nobelwind and Northwind) are excluded because they benefited from a different support regime. The mechanism can be extended by two years.
---
---