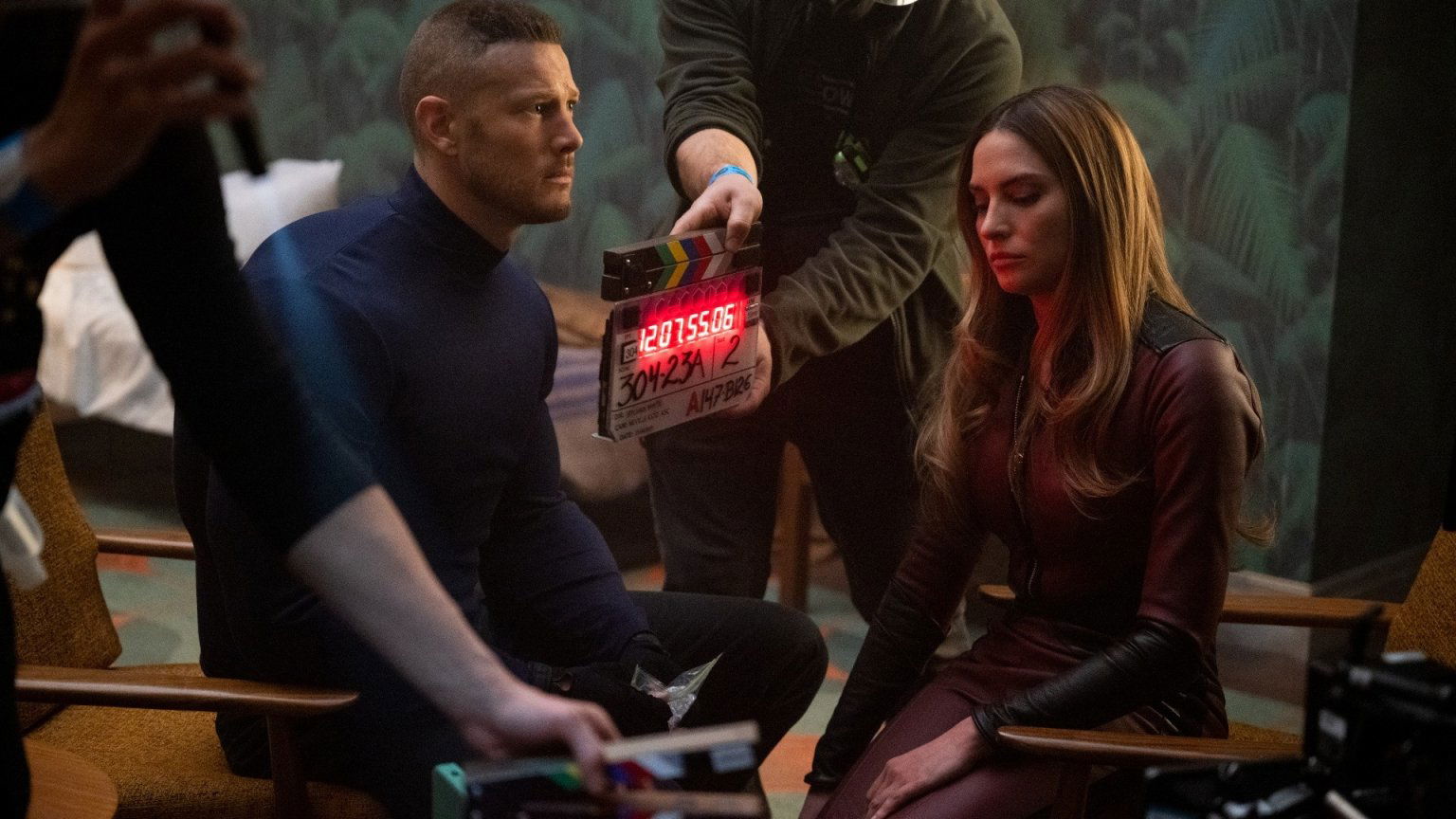 The end of The Umbrella Academy (2019– ) is getting closer. The recordings of the fourth and final season have now been completed. Fortunately, the writers' strike in Hollywood has not delayed the Netflix series.
Last season
Last summer, Netflix announced that The Umbrella Academy would be shutting down. Season 4 will therefore be the last season. Filming took place in Toronto and it is rumored that this will be a shorter season than usual.
New faces
Nick Offerman, also known as Bill in The Last of Us (2023– ), will play Drs. Gene, a college professor who suffers from extreme déjà vu in this timeline. In addition to Offerman, Megan Mullally has also been cast, Offerman's wife in real life. She plays in the series Jean Thibedeau, the wife of Drs. Gene who is also a professor and suffers from déjà vu.
Finally, David Cross also joins the cast. The Arrested Development actor will play Sy Grossman, described by Netflix as "a straight-hearted, shy businessman and family man desperate to bond with his estranged daughter, who will stop at nothing to get her back."
The Umbrella Academy season 4 release date on Netflix
Now that the recordings have been completed, we expect the new season mid-2024 on Netflix. However, an exact release date is not yet known. To stay informed? Create an account on our website, add The Umbrella Academy to your watchlist and automatically stay informed of a release date.
Beeld: Still 'The Umbrella Academy' via Christos Kalohoridis/Netflix © 2022
---