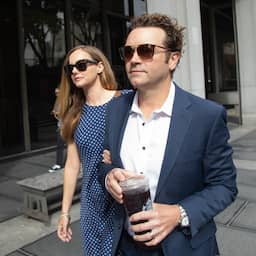 ---
01 Jun 2023 at 00:09Update: 11 minutes ago
Danny Masterson was found guilty of two rapes in a Los Angeles court on Wednesday. He faced three charges in court. The jury could not agree on the third charge. The That '70s Show actor faces up to 30 years in prison.
The 47-year-old actor was led out of court in handcuffs after the verdict. The judge rejected a request to release him under electronic surveillance. Another hearing is scheduled for August 4. Masterson may then hear what punishment he will receive.
Three women, all former members of the Church of Scientology of which Masterson is still a member, accused the actor of rape in his home between 2001 and 2003.
At the end of last year, the case was declared null and void because the jurors could not agree. Therefore, the public prosecutor started a new case.
In 2017, Masterson's first victim came out with her story. The actor was immediately written out of the Netflix series The Ranch. Masterson is best known for the That '70s Show series, to which a sequel appeared at the beginning of this year. The actor is also no longer seen in this.
Do you feel the need to talk about your experience with sexually transgressive behaviour? You can contact Victim Support Netherlands on 0900-01 01 or the Center for Sexual Violence on 0800-01 88 or the chat.
---
---