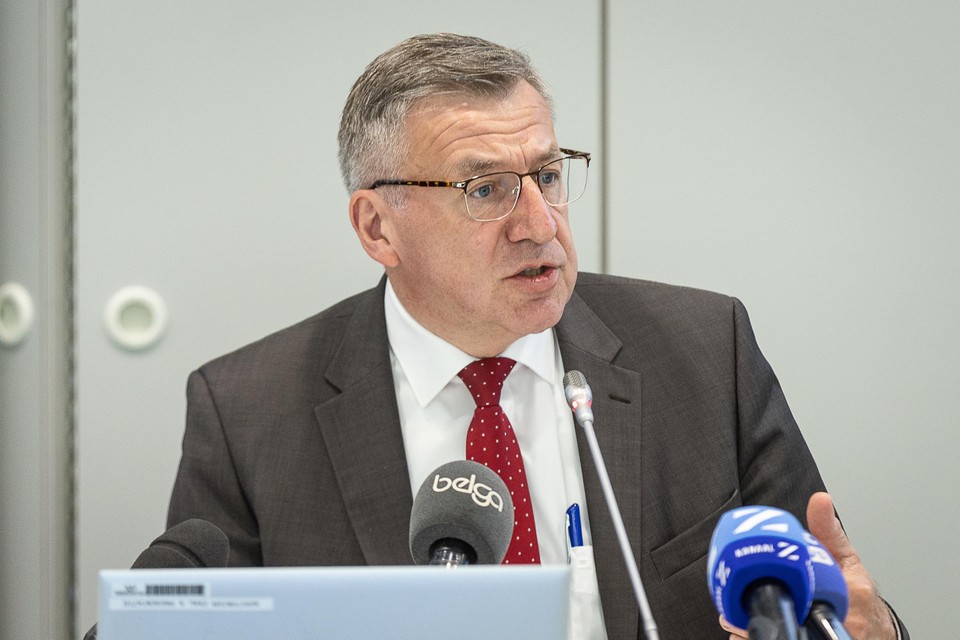 The National Bank warns the financial sector to gradually increase savings rates so as not to scare away its loyal savers. The bank will issue an advice to the government this week.
Nina Bernaerts
Today at 06:44
The National Bank can only conclude that the Belgian financial sector is doing well. With us there is no danger that a bank can collapse quickly, unlike the American bank SVB or the Swiss Credit Suisse. What's more, with a return on investment of around 10 percent, the Belgian banks are also doing much better financially than their European peers, who are around 6 percent. "But that is rather a problem for the European banks. Ten percent is what you should expect", Deputy Governor of the National Bank Steven Vanackere qualifies that difference.
Anyway, our banks are doing quite well and yet the interest on savings accounts remains excruciatingly low. And the National Bank sees that too, they feel that the banking sector is slowing down to get to those savings rates. "Although there are extenuating circumstances," says Vanackere. "The banks are coming out of a difficult period. The company's own revenue model was under pressure due to the low interest rates on mortgages. Now interest rates are rising, but that only concerns the new mortgages. Most mortgages are existing loans with a fixed interest rate and banks earn little from that."
Very faithful, but…
Vanackere therefore understands that the increased long-term interest rate cannot immediately be passed on to the savings accounts. "You can't apply that one to one. That is a movement that happens slowly, we understand that. But it shouldn't take too long either," he warns.
The National Bank points out that if the banks do not raise interest rates on savings, they may well drive loyal savers away to other products and other places. "However, the banks' business model is built in such a way that they need those loyal savers. Especially here in Belgium, savers tend to park their savings very faithfully and for a long time in the savings account. This gives the banks stability to provide mortgages and make investments themselves. It's not to their advantage to drive that saver away now. That would create an unstable market."
Coming Friday, the National Bank will provide advice to Minister of Finance Vincent Van Peteghem (CD&V) on whether or not it is compulsory to raise savings interest rates. Vanackere insists that the advice is not yet ready, but that one measure would be unwise for all banks. "The financial sector is very heterogeneous. One bank does indeed enjoy the income from the 3.25 percent interest at the European Central Bank (ECB), but the other has no money parked there and therefore does not enjoy it. We think it would be unwise to tar all banks with the same brush."
---
---