---
01 Jun 2023 at 07:09 Update: 3 minutes ago
Jose Mourinho did not intend to take home his medal for second place on Wednesday evening after the lost Europa League final against Sevilla. Immediately after the ceremony, he took off the medal and gave it to a young AS Roma fan as a memento.
"I always keep the gold medals and give away the silver ones," Mourinho explained simply afterwards in Budapest. In the Puskás Aréna, the Portuguese trainer left the field for the first time after winning five European finals after a final battle.
Mourinho won the UEFA Cup (with FC Porto), twice the Champions League (with FC Porto and Internazionale), the Europa League (with Manchester United) and Conference League (with AS Roma). Still, after the loss to Sevilla, he had "never gone home as proud as today".
"The boys gave everything," said 60-year-old Mourinho after the loss on penalties against Sevilla. "We felt a lot of pressure against a team that actually has more qualities than us. We lost a game, but no dignity."
Due to the defeat against Sevilla, it is not yet certain whether AS Roma will be allowed to participate in the Europa League again next year. The team from Rome must finish fifth or sixth in the competition. With one round left to play, AS Roma is sixth.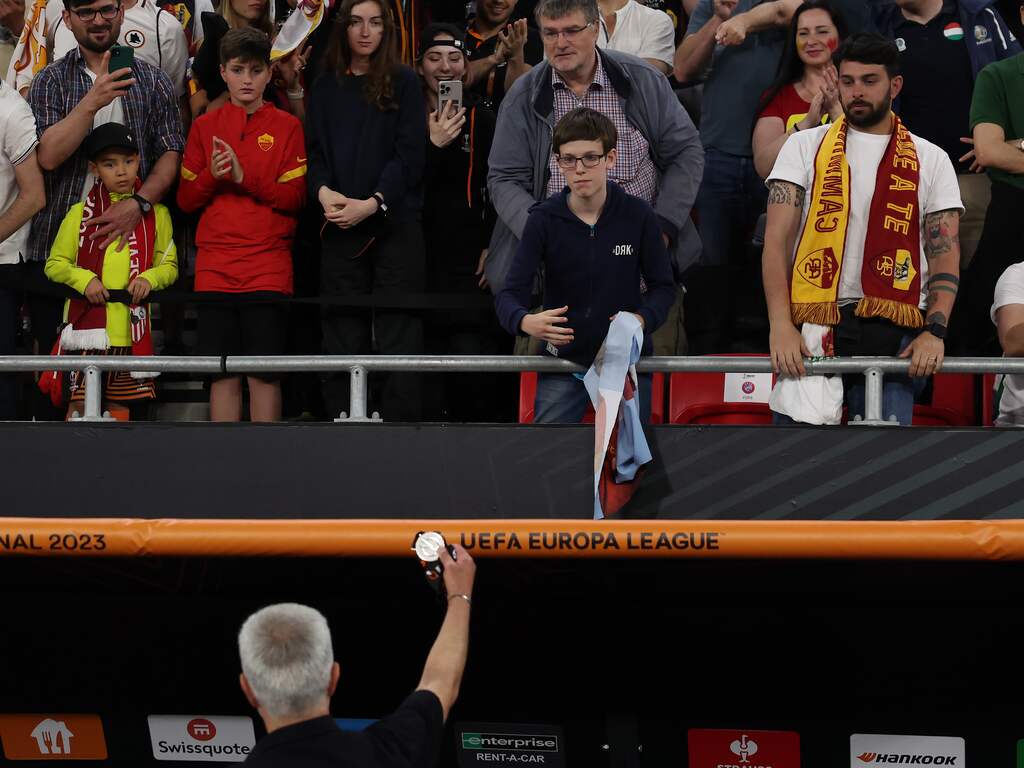 Jose Mourinho gives away his medal to a young fan. Photo: Getty Images
---
---