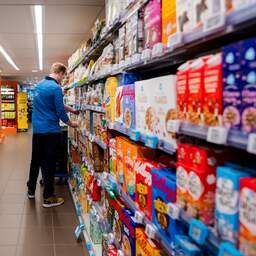 Prices of goods and services were 6.1 percent higher last month than twelve months previously. That is a larger increase than in April, when inflation was 5.2 percent. This is evident from figures from Statistics Netherlands.
Food and drinks in particular have become more expensive last month, with an increase of no less than 12.8 percent. On the other hand, energy has become 18.5 percent cheaper.
Inflation in the Netherlands has been very high for some time now. Prices have been rising every month for a year and a half by at least 4 percent compared to a year earlier.
Moreover, the price increase appears to be persistent. Earlier this year, inflation seemed to be declining somewhat. For example, prices rose 'only' 4.4 percent in March, while increases of more than 10 percent were recorded in the winter months. But after this fall, inflation picked up again in April and May.
---
---