After puking moviegoers at Terrifier 2 (2022) the horror franchise will soon continue with, how could it be otherwise, Terrifier 3. The first details about the latest horror film have just been released.
Art The Clown
Writer and director Damien Leone returns for the third part and producer Phil Falcone is also present again. Details about the story are still under wraps, but David Howard Thornton, who plays Art The Clown, and Lauren LaVera (Sienna) are both expected to return.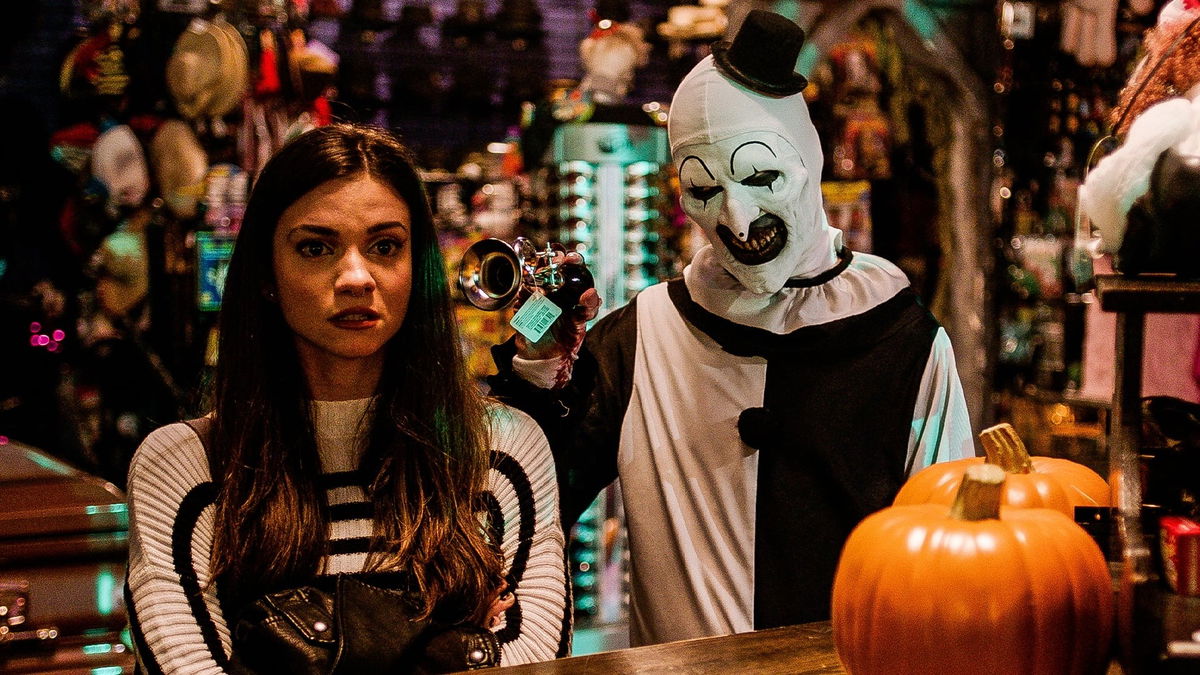 Image via TMDb
The recordings will start around November or December this year, after which we expect a release around the end of 2024. For the sequel, production company The Coven digs a lot deeper into its pockets; there would be an amount of 7 figures available, so at least one million dollars. That is considerably more than the budget of part 2 (about $ 250,000).
There will be a much bigger budget this time around, which is meant to give the filmmakers more creative freedom and let them be as wild as possible. And, all jokes aside, we're going for that Oscar this year.

Priscilla Smith of production company The Coven
Now all the interest
Although concrete plot details are not yet forthcoming, there is already great interest in the horror sequel, which according to the director will be "a groundbreaking addition to the horror genre". Several buyers would already be ready to get the rights for themselves. Whether Terrifier 3, like part 2, will appear on the silver screen in the Netherlands or will be released directly on a streaming service is not yet known.
Terrifier 3 sets out to be another groundbreaking addition to the horror genre, continuing the uncompromising heroics fans have come to expect from the franchise. If you thought Art the Clown's Reign of Terror in Part 2 was extreme, you haven't seen anything yet.

Director Damien Leone
Beeld: Still 'Terrifier 2' via TMDb
---