---
01 Jun 2023 at 08:04
The international tennis federation ITF will not penalize Novak Djokovic for his criticized positions on Kosovo at Roland Garros. There is no provision in the rules governing Grand Slam tournaments that prohibits political statements.
Djokovic was discredited for writing a political message on the camera lens after the first round. With the text "Kosovo is the heart of Serbia. Stop the violence", he responded to the recent unrest in Serbia's former province.
On Monday, about thirty NATO soldiers were injured in northern Kosovo, which declared independence from Serbia in 2008 against the wishes of Serbia. This happened during confrontations with Serbian demonstrators in the city of Zvecan, where Djokovic's father grew up.
"As the son of a Kosovo-born man, I feel the need to support my people and all of Serbia," Djokovic said. "This is the least I could do. As a public figure, I feel obliged to show support for our people and all of Serbia."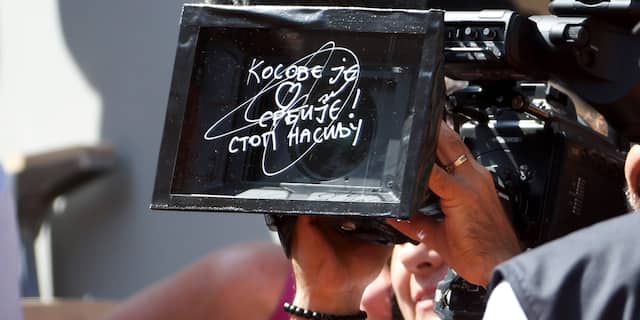 Djokovic's controversial text on camera. Photo: Getty Images
'Grand Slam without a fuss will never be possible'
The Kosovo tennis federation asked for sanctions against Djokovic, as did the country's Olympic committee. The ITF does not agree with that. Tournament director Amélie Mauresmo and the French sports minister Amélie Oudéa-Castéra spoke to him about it.
"I've said what I wanted to say and I'm not going to waste any more words on this," Djokovic said. "Well, a Grand Slam without fuss will never be an option for me. It doesn't have to be, it's something that drives me. Djokovic will play in the third round against Spaniard Alejandro Davidovich Fokina on Friday.
The 36-year-old Djokovic was also involved in a political row earlier this year around the Australian Open. His father was then seen in a video in which fans posed with a Russian flag bearing the likeness of President Vladimir Putin.
---
---