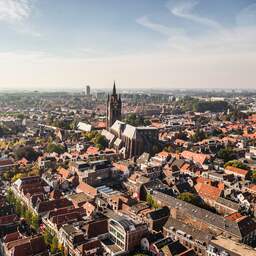 A temporary asylum shelter in Delft can stay open for a minimum of two years and a maximum of five years longer. In addition, the location will be expanded to 320 places. Now 220 people can live there. The Delft alderman for integration Joëlle Gooijer (ChristenUnie) expects that many such shelters will be needed in the near future.
The reception area on the TU Delft grounds will be redesigned. According to the municipality, there will be houses and better sanitary facilities, among other things. There is also more room for education and healthcare.
To accommodate the growing number of asylum seekers, new emergency reception locations are being opened and existing places will remain open longer.
---
---