Already after the first day on Netflix shoots Ad Astra (2019) mega high into the top 10. The Oscar-nominated film with Brad Pitt is massively watched on the streaming service.
Useful Netflix pages:
Mega high in the Netflix top 10
It's as if subscribers have been waiting for it: the critically acclaimed sci-fi film is already number 2 in the top 10 most popular films of the moment after one day on Netflix. Just the German war film Blood and Gold (2023) is currently being viewed more.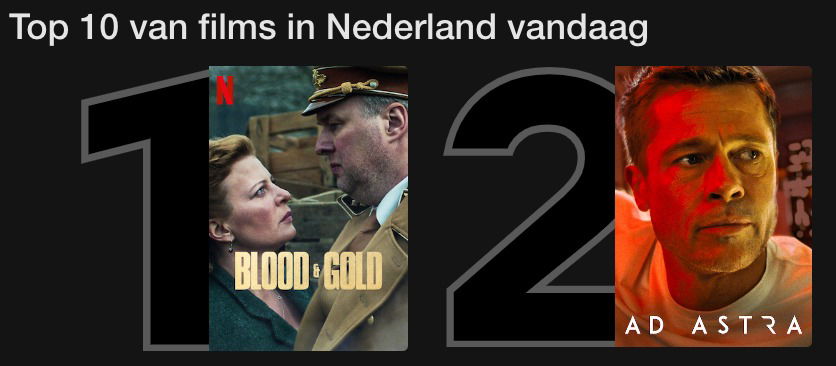 Screenshot via Netflix 6.5 Watch on Netflix • Astronaut Roy McBride (Brad Pitt) travels to the far corners of our solar system in search of his missing father.
Lost father
Astronaut Roy McBride (Pitt) has only one mission: to find his father. In space, he instead learns a mystery that threatens Earth. His discoveries shed a whole new light on humanity and our place in the cosmos.
Beeld: Still 'Ad Astra' via TMDb
---