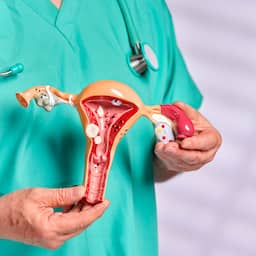 Australian scientists have made a major breakthrough in the treatment of endometriosis. The research may lead to better treatment of the chronic uterine disease.
Researchers at the Royal Hospital in Sydney have cultured tissue from every known type of endometriosis. This allowed them to test multiple treatments for different variants of the condition.
This allowed them to see how each type of endometriosis responds to treatment, compare the treatments and better determine whether a woman with one type of the condition would benefit from fertility treatment.
According to the scientists, the new study on endometriosis is similar to studies done years ago to treat different types of breast cancer.
In the Netherlands there are about half a million women with endometriosis. Women with this condition often experience heavy periods, abdominal pain, fatigue, infertility, and bleeding from the bladder and bowels.
Women with this condition often have to take hormones for the pain. Some women also need surgery to remove fluid blisters and adhesions in the uterus.
---
---