He is currently serving an eight-week prison sentence. But residents of a flat on Pythagorasstraat in Apeldoorn are terrified that their neighbour, who left a trail of destruction on his gallery, soon returns to his doorstep. They want the 'in principle sweet boy' to be treated and then continue his life elsewhere. "Too much has happened here."
This article is from the Stentor. Every day a selection of the best articles from the newspapers and magazines appears on NU.nl. You can read more about that here.
The videos on her phone are downright horrifying. The images, made by the camera that the woman had hanged because of her neighbor's misconduct, show how he is hacking at her front door like a man possessed with a knife. He also wreaked havoc with other neighbors – for fear of reprisals everyone wants to remain anonymous. Almost all the windows in 'his' gallery are broken.
The trouble started about a year ago. "At first it was just noise pollution," another neighbor recalls. "Then he started screaming at night. Those primal screams where he put on a completely different voice. He looked like an animal. Very scary."
From bad to worse
It goes from bad to worse. "At first it was still occasionally. Later all night long and at one point also during the day. Then he shouted that we all had to get over it and that he would finish those cancer neighbors. In the summer he also started knocking on doors in the middle of the night and banging windows. Then you'll be terrified." It gives local residents broken nights. "Also because my daughter was upset by the nuisance."
For their own safety, they regularly call the police. "But when officers came, it was suddenly quiet again," the neighbors say. They also call in the Residents. "The housing industry has involved all kinds of agencies in this request for help. That means that GGNet, Tactus, the municipality of Apeldoorn, the police and the social district team are involved. But I don't think these agencies realize what it's like to live next to someone like that and more is being done taken into account the perpetrator rather than the victims."
One neighbor indicates that she was offered other accommodation by the Woonmensen. But that, in her eyes, is turning the world upside down. "That puts me at extra expense. Besides, I live well here. And the rest of the neighbors are not helped either. The problem is the neighbor. As far as I can judge, he is mentally ill and uses alcohol and drugs. He needs help."
'Municipality disagrees'
The neighbors understand that the Woonmensen has now started a procedure to evict the man from his home. "However, the municipality does not agree with this. So the housing association and the municipality have agreed that if the municipality comes up with a better solution, they will implement it and the procedure will be stopped immediately."
Neither De Woonmensen nor the municipality of Apeldoorn will respond to this when asked. Be that as it may: the residents believe in any case that the authorities are failing. They feel sent from pillar to post. That's why they're telling their story now. "He is now in detention for a few more weeks. But we are afraid that he will return soon and things will go wrong again."
Although De Woonmensen has told them that the man will not return for the time being (see also box), they think that is too vague. "It is actually very sad, because he is a sweet boy in principle. He just needs to be helped properly. And when he has finished treatment, make a new start elsewhere. It is simply no longer possible here. Too much has happened for that. "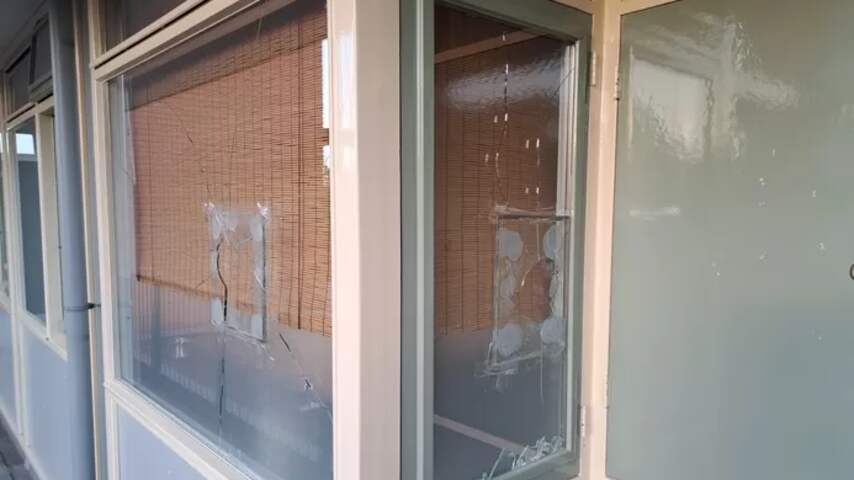 Two of the destroyed windows. Photo: Arnoud Heins
Lawyer: urged for help
Because of the vandalism on Pythagorasstraat, the man was sentenced to eight weeks in prison last week, minus the pre-trial detention. His lawyer, Luc de Rode, says that a treatment process in the context of the 'Forensic Care Act' awaits him afterwards. "I can't say exactly what that looks like. But the goal is to give him the care he needs in the long term. We also insisted on that during the criminal case."
The counsel does not address the question of how much time he expects this to take. Whether it is the intention that his client will return to his home on Pythagorasstraat after the treatment, he also leaves open.
Good for all parties
Partly because of privacy legislation, they also keep a low profile at the Woonmensen. "As a housing corporation, we want to be there for all our tenants. For people who are a nuisance, but also for those who cause the nuisance who may need extra support," spokesperson Karien Witteveen responded.
"That means that we always first try to resolve the situation in such a way that it is good for all parties. On Pythagorasstraat, this has led to the resident concerned not returning to his home for the time being. We hope that this will restore peace in the That peace is worth a lot to us and that is why we are doing everything we can to keep the peace for the future."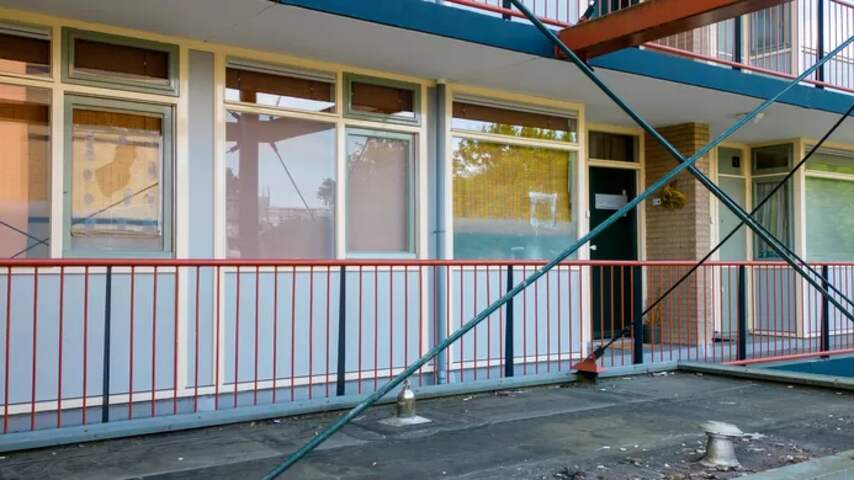 -Photo: Maarten Sprangh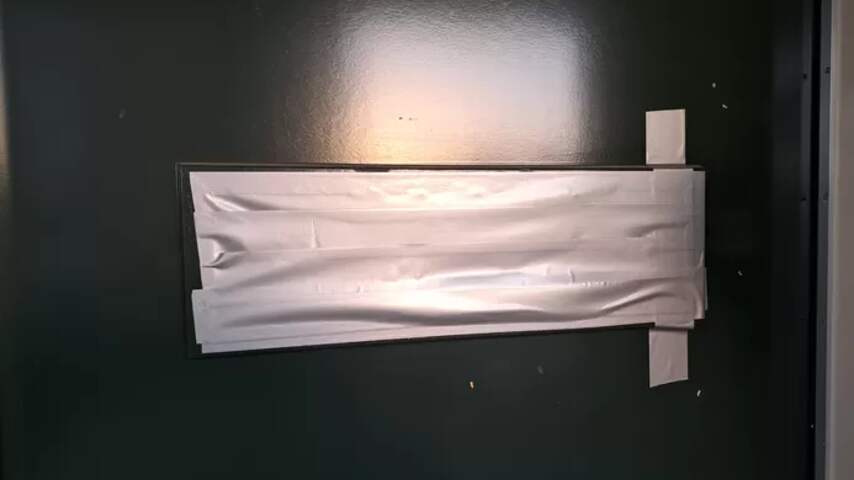 And the window of a door was also broken. Photo: Arnoud Heins Unfortunately, this content cannot be displayed. We do not have permission for the necessary cookies. Accept the cookies to view this content.
Change cookie settings
---
---