The sixth season of Black Mirror (2011– ) finally returns after more than four years with five groundbreaking new stories. Netflix has finally announced the first trailer and exact release date.
'More groundbreaking than ever'
Expect the unexpected with the long-awaited return of Charlie Brooker's dark, satirical anthology series that reinvents itself with each new installment. According to Netflix, this season promises to be even more unpredictable, surprising and groundbreaking than ever before.
The episodes
The series brings us five new stories with the sixth season, each of which takes place in its own world. The common thread is how technology influences society and this sometimes turns out good, but sometimes also bad.
Joan is Awful : A woman is stunned when she discovers that a global streaming platform is launching a drama series based on her life, starring Hollywood star Salma Hayek. The episode is directed by Ally Pankiw and the cast includes Annie Murphy, Ben Barnes, Himesh Patel, Michael Cera, Rob Delaney and. Salma Hayek Pinault.
Loch Henry : A young couple travel to a quiet Scottish town to start a serious wildlife film, but are distracted by a thrilling local story connected to shocking events from the past. The episode is directed by Sam Miller and the cast includes Daniel Portman, John Hannah, Monica Dolan, Myha'la Herrold and Samuel Blenkin.
Beyond the Sea: In an alternate 1969, two men on a perilous high-tech mission grapple with the consequences of an unimaginable tragedy. The episode is directed by John Crowley and the cast includes Aaron Paul, Auden Thornton, Josh Hartnett, Kate Mara and Rory Culkin.
Mazey Day: An insecure celebrity is waylaid by paparazzi while trying to deal with the aftermath of a hit-and-run incident. The episode is directed by Uta Briesewitz and the cast includes Clara Rugaard, Danny Ramirez, Zazie Beetz.
Demon '79 : Northern England, 1979. A shy sales assistant is told she must commit terrible deeds to avoid disaster. The episode is directed by Toby Haynes and the cast includes Anjana Vasan and Paapa Essiedu.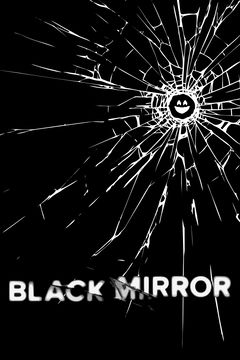 8.8 Watch on Netflix • 'Black Mirror' is an anthology series in which each episode takes place in a different location or reality, starring new characters each time.
The brand new sixth season of Black Mirror is on June 15 to watch on Netflix.
Beeld: Still 'Black Mirror' via Nick Wall/Netflix
Text: Netflix
---