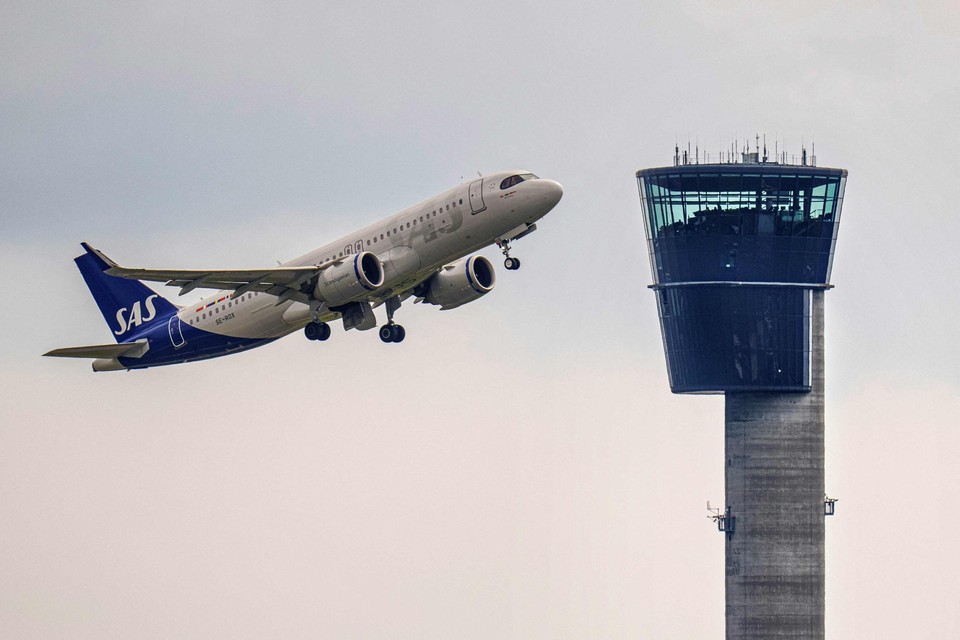 Scandinavian airline SAS will start selling tickets for its very first commercial electric flights on Friday. If all goes well, they will take place in 2028, SAS says in a press release on Wednesday.
jvhBron: BELGA
Today at 19:27
There are three "inaugural flights": one domestic flight each in Sweden, Denmark and Norway, each with thirty seats available. Much more is not yet known about it: the date is not yet fixed ("the expectation is in the course of 2028"), the aircraft type is not yet known and neither is the route. The price is fixed: 1,946 Swedish, Danish or Norwegian kroner (between 160 and 260 euros). The amount refers to 1946, the year SAS started flying.
"We are doing this to demonstrate our strong belief in the development of electric aviation as a viable option for low and zero-emission aviation," said SAS. The airline aims to achieve zero emissions by 2050. In 2019, she entered into an agreement with Sweden-based Heart Aerospace to develop electric aircraft.
Interested parties can reserve a seat from Friday. They only have to pay themselves one month before the flight.
---
---