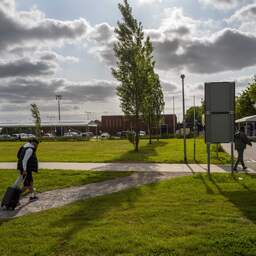 The number of asylum seekers and status holders waiting to be registered in the Municipal Personal Records Database (BRP) has increased more than five times in just over a year. Registration in the BRP is necessary to obtain a citizen service number (BSN).
The number of people waiting has risen from about 2,330 to more than 13,400, State Secretary Eric van der Burg (Asylum) wrote to the House of Representatives on Tuesday. The vast majority (more than 12,000) are asylum seekers who have been in the Netherlands for more than six months.
With a BSN, people can work or open a bank account, among other things. Status holders and asylum seekers can go to five places for their BRP registration.
But those places cannot handle the number of applications. The backlog started during the corona crisis, when the so-called BRP streets were temporarily closed. Although the locations are running at full capacity again, the number of requests is higher than expected. The BRP streets cannot process them fast enough.
An undesirable situation, says Van der Burg. He writes that the Ministry of Justice and Security is looking into whether it can expand the capacity of the BRP streets. The ministry is also investigating whether status holders and asylum seekers can also register in other places. Van der Burg hopes that the government can "substantially" reduce the backlog.
---
---