Kasper Møller Rask grew up in a small Danish town obsessively watching American series like Twin Peaks (1990–2017) and films by the Coen brothers and recently made Nordland '99 (2022). His series is now a hit in Denmark.
Mysterious disappearance
Nordland '99 is set in the late 1990s in a small provincial town. There Lukas, Kris and Alex hang out, party and try to keep the boredom at bay. But beneath the surface, a darkness lurks in the town. When Alex disappears after a party, Lukas and Kris join Alex's sister Emma in searching for their missing friend.
Mix van Twin Peaks en Stranger Things
The series recently appeared on the Danish streaming service DR TV and did extremely well with the audience. Also outside Denmark, when the series was recently screened at the Berlin International Film Festival, Nordland '99 can count on a lot of praise. Although the story is reminiscent of Stranger Things (2016– ), Rask explains that his series is definitely different.
People look at the trailer and say it looks like Stranger Things (2016– ), but the main difference is that our monster is not interdimensional, but human.

Rask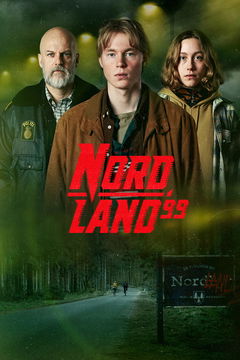 6.5
When a young man disappears in 1999, his friends and sister's search for him reveals scary truths about their small town.
Also to the Netherlands?
Although a major streaming service has not yet obtained the rights to the compelling Danish series, Nordland '99 will soon be available in the Netherlands. On June 9 the series appears on myLum, Lumière's streaming service.
Image: Still 'Nordland '99' via TMDb
---