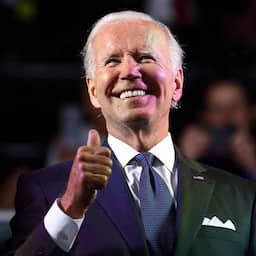 ---
May 28, 2023 at 05:18 Update: 6 minutes ago
US President Joe Biden and Republican Speaker of the House of Representatives Kevin McCarthy reached a preliminary agreement on Saturday evening (local time) to raise the US government's debt ceiling. The US seems to be out of the danger zone for the time being, but Congress still has to vote on the agreement.
During an hour and a half phone call, Biden and McCarthy discussed the deal. "Just got off the phone with the president. After months of wasting time and refusing to negotiate, we have come to an agreement in principle worthy of the American people," McCarthy tweeted about the deal.
According to sources, the debt ceiling will be raised for two years. Further details are not yet known. The bill is expected to be finalized in detail on Sunday. Congress will vote on the deal on Wednesday. If there are enough votes, the agreement is final.
Biden says the bill is a "compromise, meaning not everyone gets what they want. But it prevents what could have been a catastrophic bankruptcy and led to an economic recession, devastated pensions and the loss of millions of jobs."
The United States would run out of money on June 5 if no deal was reached between the Republicans and the Democrats. There could be major financial unrest worldwide. A large part of the US government could also come to a standstill.
Raising the debt ceiling is usually routine in the US. This time it was different because of the tensions between the Republicans and Democrats. Earlier this week, there seemed to be progress in the talks between the two sides. But they still differed on some important points.
---
---