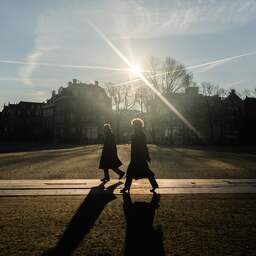 After a cold start, Friday promises to be a sunny spring day. It is a prelude to a Pentecost weekend full of sun and pleasant temperatures.
The morning starts quite fresh. In some places the temperature is still at 4 degrees, but that is changing quickly.
In the north the temperature rises to about 15 degrees. In the southeast, 20 degrees can be tapped locally. This happens everywhere in the country with a lot of sun, although some clouds pass by in the north.
Thanks to a breeze, it can still feel a bit cool here and there. Along the southwest coast, the wind can even increase to force 6 in the second half of the afternoon.
In the evening it remains dry. Winds are decreasing all over the country. There is no trace of cloud cover in most places.
View the full weather forecast for your location here. You will also always find the weather report at the top of the front page.
---
---