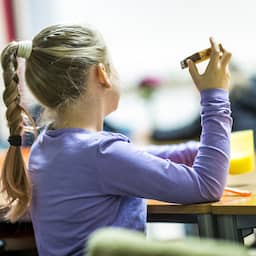 ---
May 26, 2023 at 07:31 Update: 9 minutes ago
From now on, 1,302 schools offer free meals for vulnerable students. This means that one in six schools in the Netherlands provides meals, the Red Cross reported on Friday.
These are schools in primary, secondary and special education. They could sign up for the program for free school meals from the end of March. Some of the schools have already started handing out meals or providing shopping cards.
Schools where 30 percent or more of the pupils come from low-income families can make use of the school meals. A total of 300,000 students can be helped.
The project is organized by the Red Cross and the Youth Education Fund. This year, 100 million euros is available for school meals.
Participating schools can choose between 'meal at school' and 'meal at home'. With the first option, the school receives 9 euros per pupil per week.
Through the meal at home option, parents of students who need it most can receive shopping cards worth 11 euros per child per week.
Receive notifications on positive news. Stay informed with notifications
We are curious about your opinion on this article. Click here to leave your feedback in a short one-minute questionnaire.
---
---