Netflix expands the action range with a brand new series from South Korean soil. Bloodhounds (2023) follows the story of two aspiring boxers who must face ruthless gangsters of the underworld. The series will be released on Netflix next month and the trailer can be seen now.
Fight against loan sharks
After meeting at the finals of a boxing championship, up-and-coming boxer Gun-woo and fellow competitor Woo-jin forge a friendship that is strengthened by their shared experience in the grueling Marine Corps. Together they end up in the merciless world of dangerous gangsters and loan sharks. After seeing how these mobsters prey on the financially-desperate victims, they team up with a benevolent, retired moneylender to take down the underworld's most ruthless loan shark and his ruthless runners.
Meaning of the title
The title references the grit and determination the series' two underdog boxers honed in the fighting ring, which could prove to be the game-changer in their bloody street fights. "Like bloodhounds, once they bite, they never let go," Netflix says.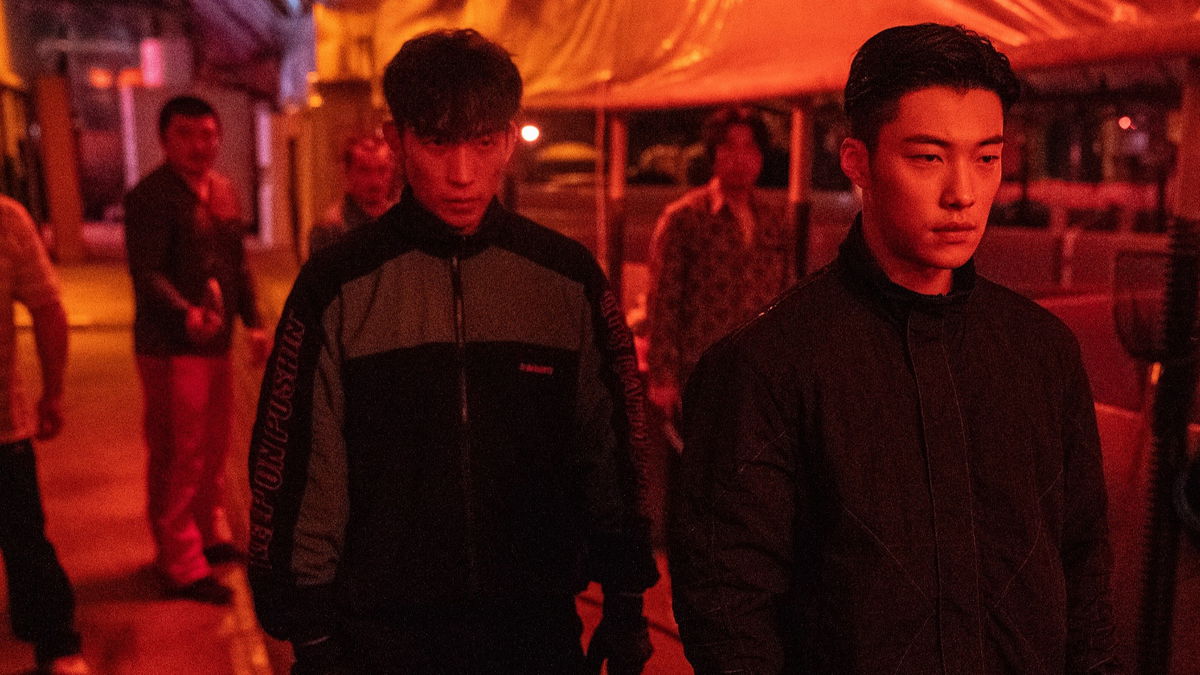 Still 'Bloodhounds' via Soyun Jeon, Seowoo Jung/Netflix.
The series is directed by Jason Kim who previously The Divine Fury (2019) in Midnight Runners (2017) made. The leading roles are played by Woo Do-hwan (The Divine Fury) and (Hometown Cha-Cha-Cha (2021)) actor Lee Sang-yi . Also Huh Joon-ho – Silmido (Escape from Mogadishu (2021)) and Park Sung-woong (New World (2013)) are featured in the series. Watch on Netflix • Two young boxers and a good-natured moneylender team up to take out a ruthless loan shark who preys on people in dire financial straits.
Bloodhounds is on June 9 to watch on Netflix.
Beeld: Still 'Bloodhounds' via Soyun Jeon, Seowoo Jung/Netflix
---