This week, in addition to a number of new series, Netflix is ​​also adding a series of new films to the range. In the list below, we'll show you the best movies new to Netflix this week. Besides horror movie Prey for the Devil (2022) German war film was also released Blood and Gold (2023) on the streaming service, as well as the Swedish The year I stopped performing and started masturbating (2022) and a whole series of Dutch films.
Useful Netflix pages:
TrendingBest SeriesBest MoviesNew on Netflix
1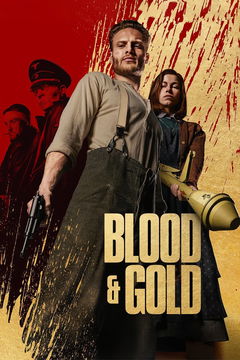 8.2
Blood and Gold (2023)
action / drama • Peter Thorwarth
New!
Watch on Netflix • In the twilight of WWII, a German deserter eager to return home as soon as possible becomes embroiled in a battle against SS troops searching for hidden gold.
2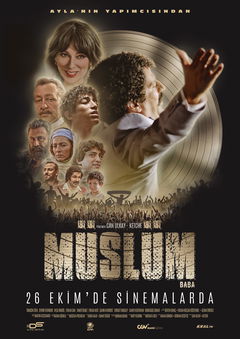 7.6
Muslim (2018)
biography / drama • KetcheWith Erkan Avci and Ayça Bingöl Watch on Netflix • After a serious car accident, Müslüm loses part of his hearing and suffers from speech and movement disorders.
3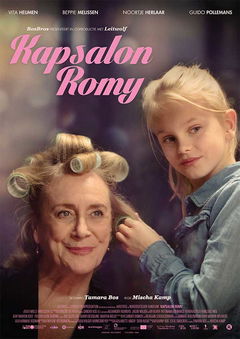 7.1
Kapsalon Romy (2019)
drama • Mischa Kamp
New!
Watch on Netflix • With fresh reluctance, grandma Stine (Beppie Melissen) looks after her granddaughter Romy (Vita Heijmen), because her recently divorced daughter Margot (Noortje Herlaar) has to work.
4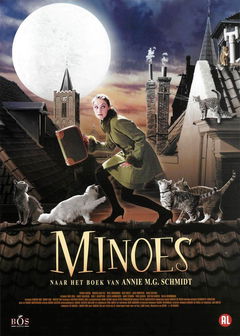 6.9
Minos (2001)
family / fantasy • Vincent BalWith Carice van Houten and Theo Maassen Watch on Netflix • Journalist Tibbe is about to be fired, but the editor-in-chief gives him another chance. Then he meets the enigmatic female Minoes.
5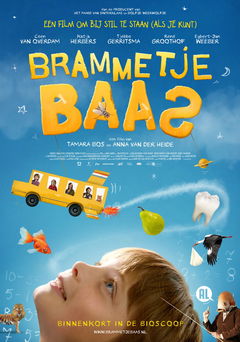 6.9
Little Bram Boss (2012)
family • Anna van der HeideWith Coen van Overdam and Egbert Jan Weeber Watch on Netflix • Seven-year-old Brammetje Baas thinks a lot about the world around him. He is very excited to go to group three.
6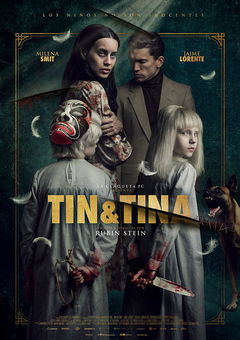 6.6
Tin & Tina (2023)
horror / mystery • Rubin Stein
New!
Watch on Netflix • After a traumatic miscarriage, a young couple adopts two quirky twins from a convent whose obsession with religion soon disrupts the family.
7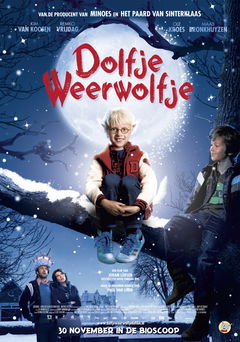 6.2
Dolfje Werewolf (2011)
family • Joram LürsenWith Ole Kroes and Kim van Kooten Watch on Netflix • Dolfje doesn't know what hit him when he turns into a white fluffy animal on the night of his seventh birthday:
8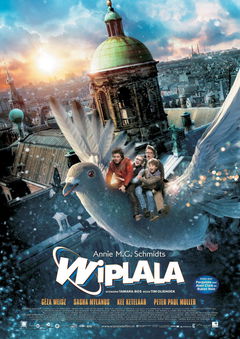 6.0
You're Gone (2014)
family / adventure • Tim OliehoekWith Géza Weisz and Sasha Mylanus Watch on Netflix • The film tells the story of a little man named Wiplala (Geza Weisz), who is accidentally found in the kitchen cupboard by the nine-year-old son of the Blom family.
9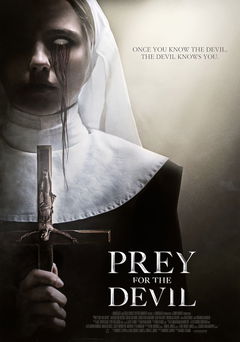 5.2
Prey for the Devil (2022)
horror / thriller • Daniel Stamm
New!
Watch on Netflix • As the number of demonic possession cases soar, the Catholic Church reopens the school of devil exorcism.
10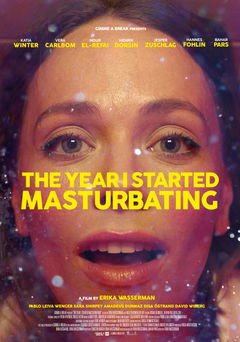 5.2
The Year I Stopped Performing and Started Masturbating (2022)
comedy / drama • Erika Wasserman
New!
Watch on Netflix • An aspiring career woman's world crumbles when she's dumped just short of her 40th birthday, forcing her to reevaluate her chaotic life.
Is there nothing here for you? Then view all new movies and series on Netflix via New on Netflix.
---