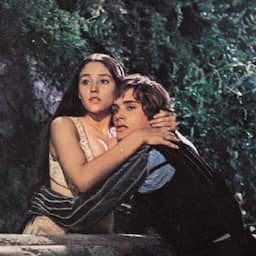 By our entertainment editors
---
May 26, 2023 at 1:24 PM
A US judge has dismissed the case brought by the two protagonists of Romeo and Juliet against the Paramount film studio. Olivia Hussey and Leonard Whiting felt they were sexually exploited by the movie studio when they had to star in a nude scene in the 1968 movie.
Whiting and Hussey said they had suffered "emotional damage" and lost professional opportunities. They therefore demanded almost $ 500 million in damages, Variety previously reported. The judge did not agree and rejected, among other things, the claim that the nude scene fell under child pornography. The judge also ruled that the scene was not so suggestive that it was illegal.
The film features Whiting's buttocks and Hussey's breasts. Hussey and Whiting, now both 72 years old, were 15 and 16 years old when filming director Franco Zeffirelli's film.
The actors say that director Franco Zeffirelli, who passed away in 2019, assured them that they would not have to appear naked in the film. They were allowed to wear undergarments in the scene in question. But in the final days of the filming process, the director begged them to act naked, the actors say. "Otherwise the film would fail," the filmmaker is said to have said.
The 1968 film was nominated for four Oscars, including Best Picture. In the end, the film won two: an Oscar for Best Costume Design and Best Cinematography.
---
---