The second season of the popular crime series Sleepers (2022– ) is on its way! Videoland indicates that the shooting of the series started with a photo of none other than protagonists Robert de Hoog and Teun Kuilboer as Martin and Willem.
Lots of confidence
Videoland already had a lot of confidence in the series in advance because it announced that there would be a second season even before the first season of the series came online. Although information about the plot of the new episodes and the release date is not yet known, we do know that the shooting is already underway.
Corrupt cop
Mocro Mafia actor Robert de Hoog plays Martin Oudkerk, who is sent to police training at the age of 18 by his criminal foster father. When Henk is murdered, Martin has no choice but to work for the ruthless new generation of criminals from the Utrecht underworld. As a corrupt undercover, Martin maneuvers dangerously between the criminal world and his work for the criminal investigation department.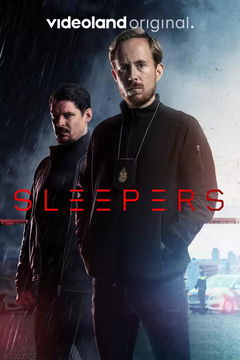 7.8
Corrupt agent Martin maneuvers between the underworld of Utrecht and the upper world of the criminal investigation department. He is increasingly drawn to the underworld.
Image: Still 'Sleepers' via Videoland
---