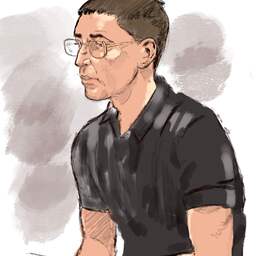 On appeal, 23-year-old Samir El Y. was sentenced to 11.5 years in prison and TBS with compulsory treatment. El Y. was convicted of shooting 24-year-old Bas van Wijk,
On August 8, Van Wijk tried to prevent a fake Rolex from being stolen from one of his friends. "An action that he had to pay for with his death," said the court in Amsterdam.
The court considers it proven that the shooting at a beach near the Nieuwe Meer in Amsterdam was intended to make the watch robbery easier. That fact resulted in a higher sentence than in the first verdict.
El Y. was sentenced by the court in May 2021 to a prison term of nine years and TBS with compulsory treatment, after a sentence of eighteen years and TBS.
A formal error by the Public Prosecution Service led to the Amsterdammer being convicted only of manslaughter. On appeal, the Public Prosecution Service had demanded a prison sentence of sixteen years and forced TBS.
---
---