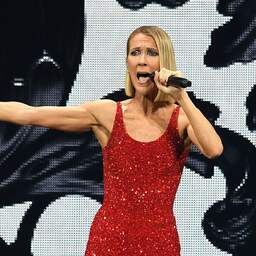 Céline Dion doesn't feel well enough to complete her world tour. Therefore, she cancels all remaining shows. The singer would be in the Ziggo Dome for three evenings in August.
"I'm so sorry to disappoint you again," Dion wrote in a statement. "I'm working hard to get my strength back, but touring can be tough when you're 100 percent healthy."
Dion doesn't think it's fair to her fans to keep postponing the shows. The concerts have been moved several times; first because of the corona pandemic and later because of her health. "It's better that we cancel everything until I'm ready to go on stage again. I'm not giving up. I can't wait to see you."
The 55-year-old singer suffers from the rare stiff-person syndrome, which causes spasms. She previously announced that it affected her singing. There is no cure for the condition. However, there is medication that can reduce the pain and spasms.
Dion recently released new music as part of the Love Again soundtrack. The singer can be seen as herself in the comedy film, which is currently in theaters.
---
---