To somewhat compete with Disney now the studio next week The Little Mermaid (2023), Netflix released a docuseries this week Merpeople (2023– ), about performing mermaids. The new series is receiving high praise from viewers.
'Fascinating'
Viewers say on Twitter that they are very fascinated by the mermaids and men. The passion of the professionals is especially appreciated and keeps subscribers glued to the tube: "I have no interest in professional mermaids at all, but my eyes were glued to all 4 episodes!".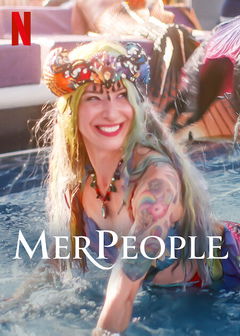 5.9 Watch on Netflix • Welcome to the wonderful world of professional mermaids, where people's passion for swimming in fins has grown into a half-billion dollar industry.
Mystical sea creatures
This new docuseries 'delves' into the fascinating world of underwater artists who have turned their love for the mystical sea creatures into a real career. From shows in a small Florida town to the crowning of the king and queen of the sea in the Bahamas.
Image: Still 'Merpeople' via Netflix
---