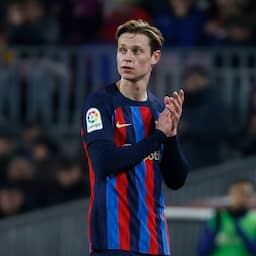 Ambilight TV will be on the sleeves of FC Barcelona players from next weekend. The sponsorship comes from TP Vision, the company that makes TVs for Philips.
Ambilight is an invention of Philips from 2002, in which light shines around the television for a lively effect.
TP Vision is originally a Chinese company that took over the loss-making production of televisions from Philips eleven years ago. In recent years, this Dutch technology company has spun off several departments to focus on medical equipment.
In addition to the sponsorship, TP Vision, which also supplies other brands with TVs, will supply screens at the Barcelona stadium.
---
---